Elevate Your Nighttime Driving Experience Without Sacrificing Authenticity

The Dilemma: Classic Beauty or Modern Functionality?
Owning a classic car is like owning a piece of history. But let's be honest, the original sealed beam headlights are far from ideal when it comes to nighttime visibility. You've been stuck with two choices: maintain the car's classic look with outdated headlights or opt for modern ones that clash with its vintage charm. Well, the dilemma ends today. Meet the Holley RetroBright LED Headlights—a seamless blend of old-school aesthetics and modern performance.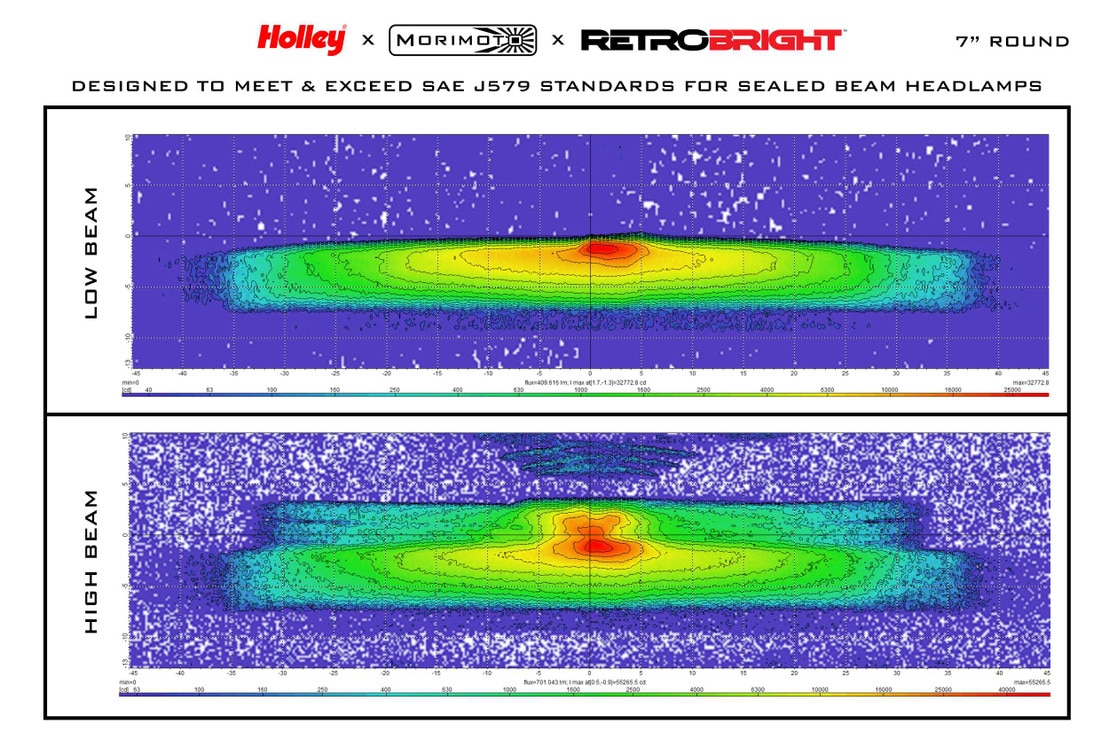 Performance That Speaks for Itself
Engineered entirely in the USA by Morimoto, the Holley RetroBright LED Headlights are a game-changer. They boast an impressive 32,000CD for low beam and 53,000CD for high beam. That's nearly three times the light output of traditional sealed beam headlights. The beam pattern is meticulously designed to offer excellent width and long-range visibility, ensuring a safer and more comfortable driving experience.
No Compromises on Fitment
One of the biggest challenges of retrofitting modern LED headlights into classic cars is the shallow depth of the original sealed beam buckets. The Holley RetroBrights are designed with an ultra-shallow profile, ensuring they fit perfectly into most vehicles built between 1950-1980. No sticking out, no modifications—just a perfect fit.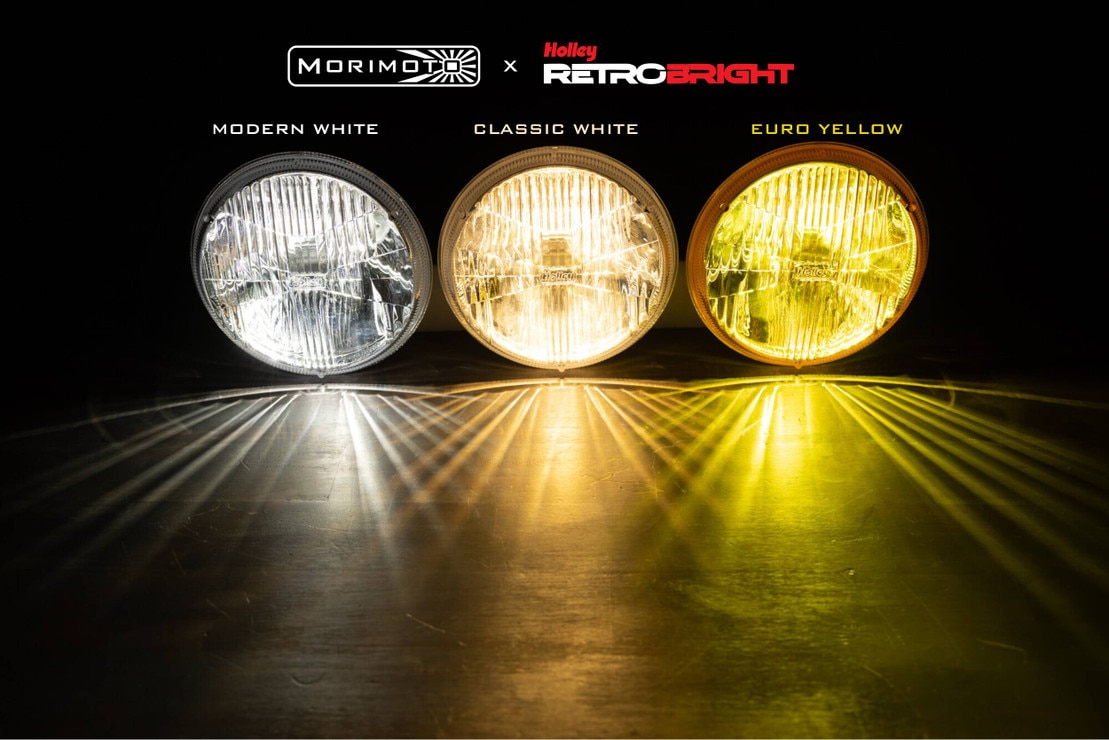 Customization at Your Fingertips
The Holley RetroBrights come with a warm-white LED as standard, maintaining the classic look of your vehicle. However, if you prefer a more modern pure white light output, that's an option too. And for those who fancy a yellow lens, the Euro lens conversion kit has got you covered.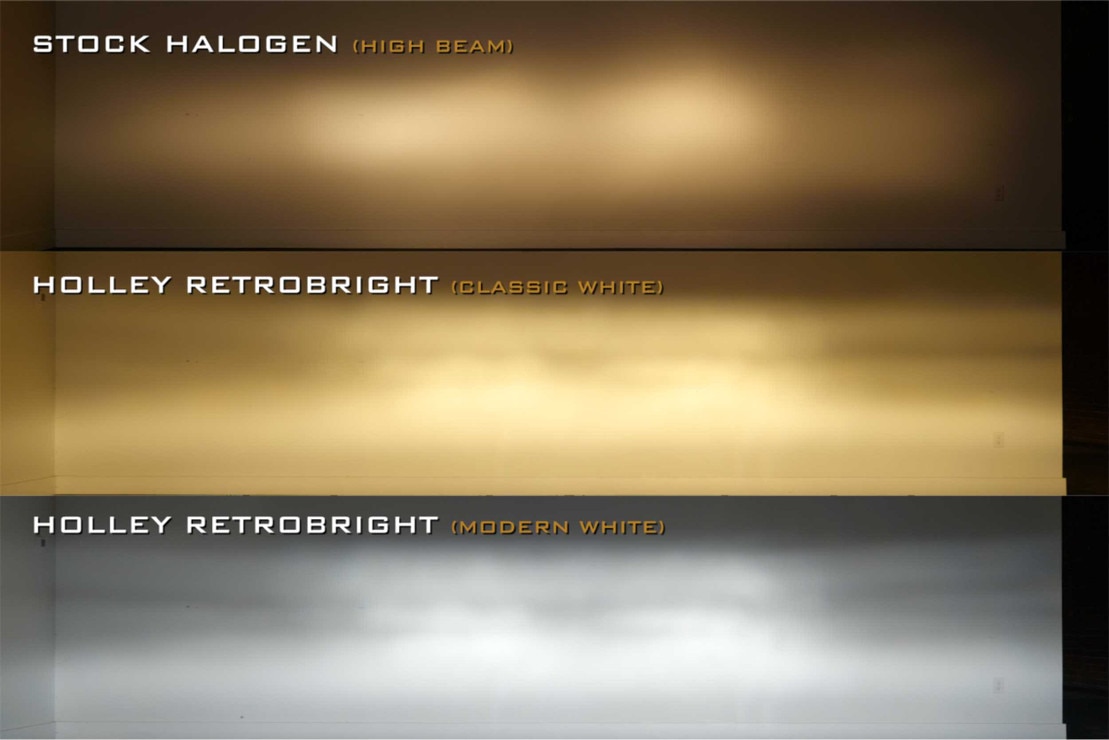 Built to Last, Easy to Service
Quality is non-negotiable when it comes to the Holley RetroBrights. They feature high-quality LEDs from Philips-Lumileds and a UV-coated polycarbonate lens that can withstand years of use. What's more, these headlights are designed to be serviceable. If a light goes out, simply unbolt and replace the proprietary LED cartridge.
Easy Installation: Plug and Play
Designed to replace all 7" Round headlights, the Holley RetroBrights are cross-compatible with other sizes known as PAR56. They come with H4 3-pin male inputs, making installation a breeze for most classic cars and trucks.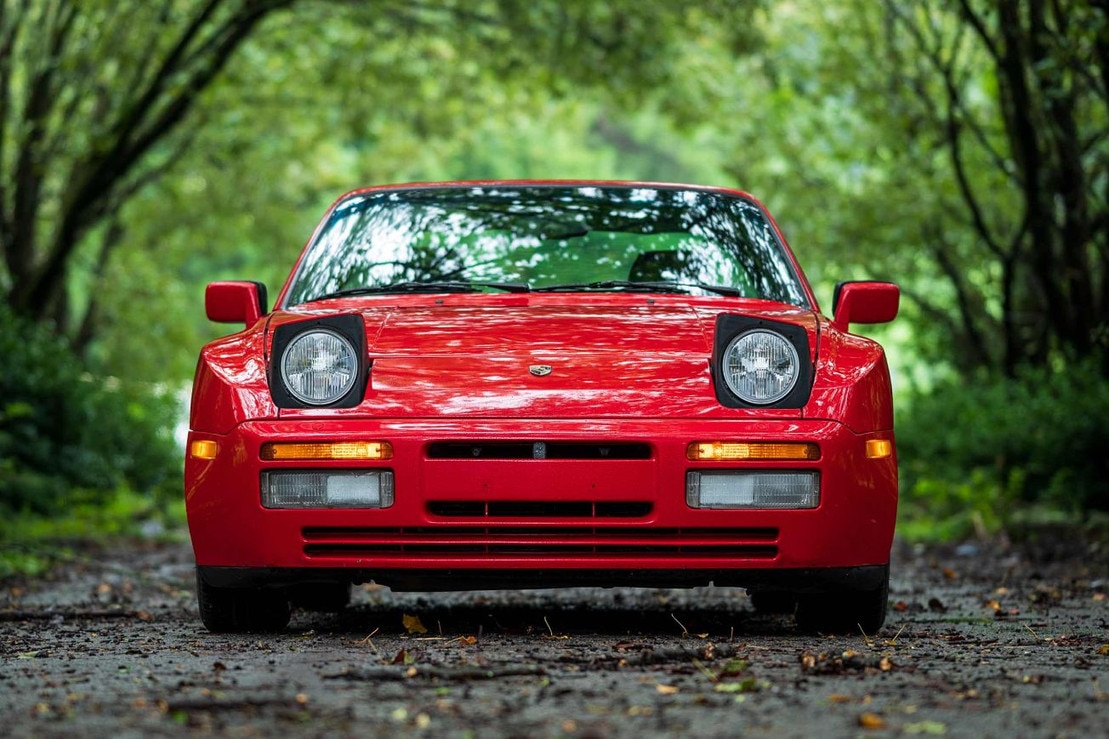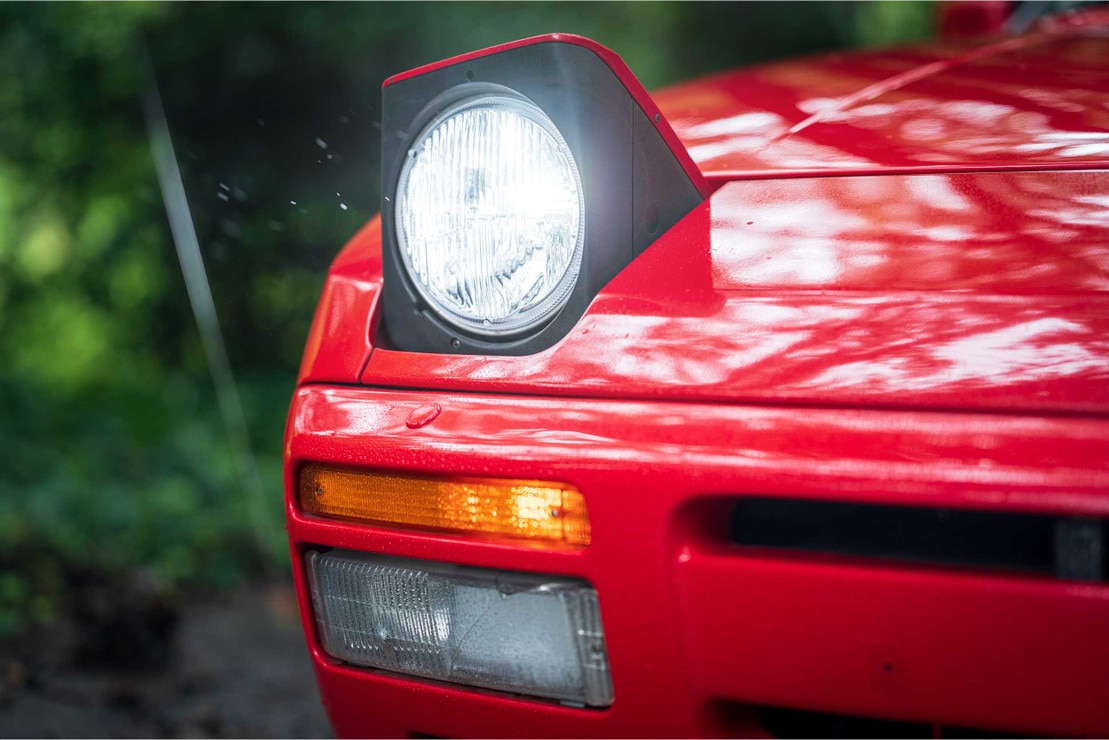 Retrofit Source Approved
At The Retrofit Source, we're committed to offering products that meet the highest standards of performance and ease of installation. The Holley RetroBright LED Headlights have been rigorously tested and approved, making them the ideal choice for your classic car.
Make the Smart Choice: Upgrade to Holley RetroBright LED Headlights Today
Don't compromise on safety or style. Upgrade to Holley RetroBright LED Headlights and enjoy the best of both worlds. Your classic car will thank you for it.
Product Specifications:
Intensity:

32,000 candela (Low), 53,000 candela (High)

Power:

20w (Low), 35w (High)

Luminous Flux:

2,000lm (low), 3000lm (high)

Input Voltage:

9-18V DC

Material:

Cast Aluminum (Housing), UV treated Polycarbonate (Lens)
What's Included:
2x Holley RetroBright 7in Round LED Headlights

H4 Male Input

2-Year Warranty
Ready to make the switch? Click here to order your Holley RetroBright LED Headlights now!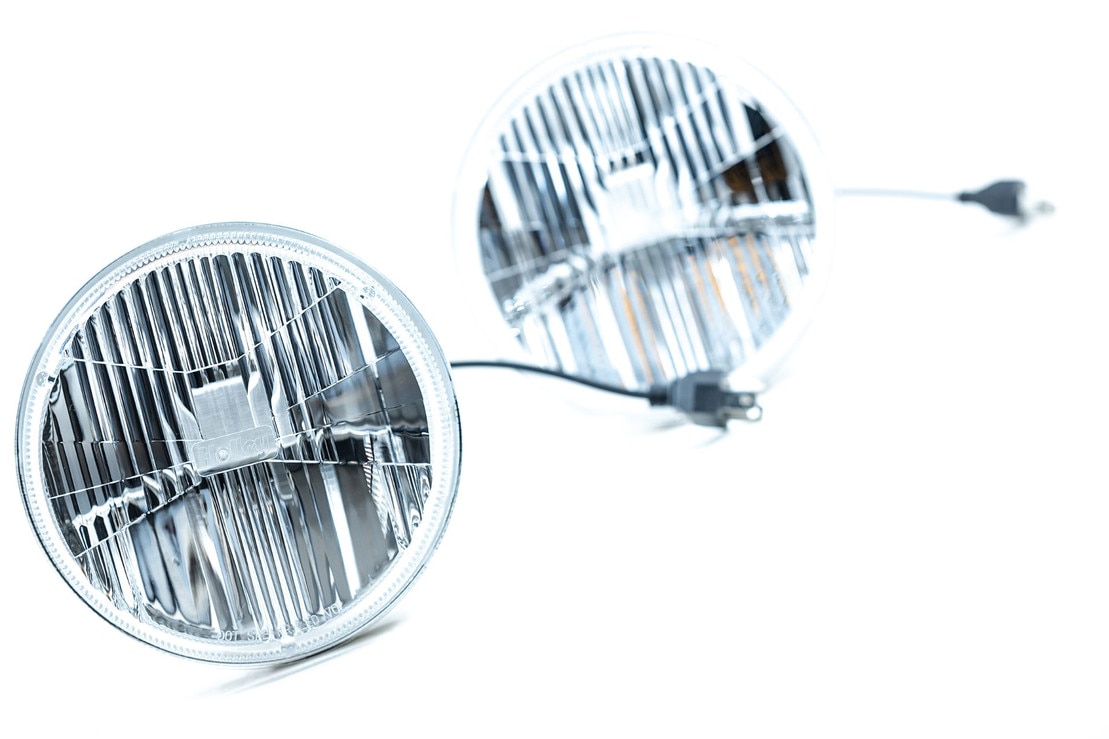 Starting at $415.90