Howdy! Concerned about whether your LED headlights are DOT approved? Well, you should be! According to the Federal Motor Vehicle Safety Standards (FMVSS108), there are specific rules automotive lighting manufacturers need to follow to make their products "DOT Approved" or "Street Legal."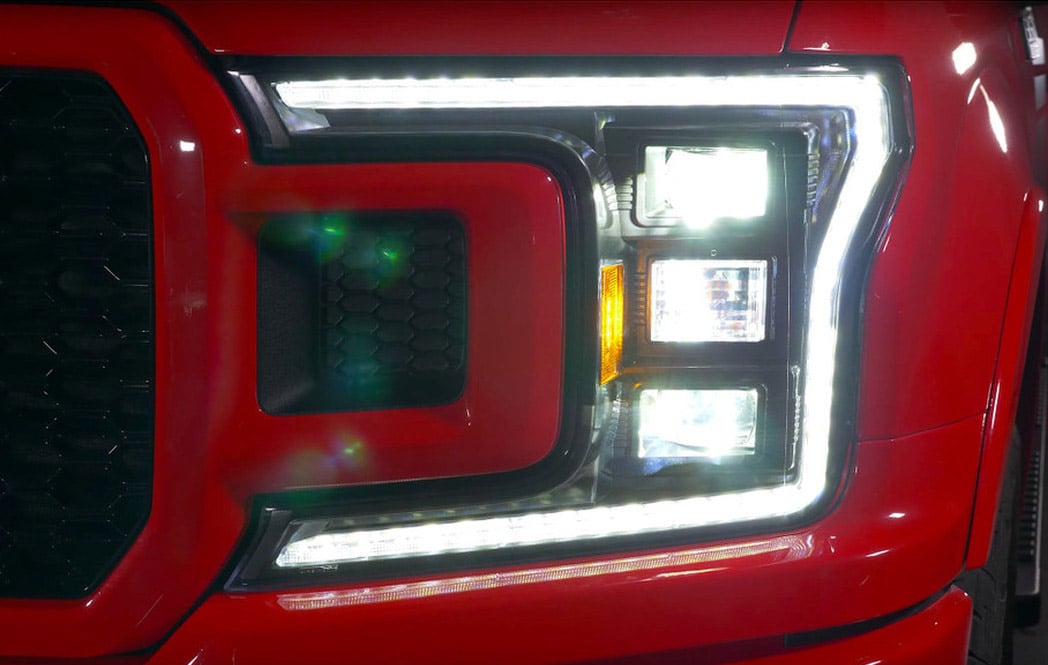 These rules are so stringent that a bunch of headlight products available today are not DOT Compliant. Some brands even put the DOT logo on their packaging, hoping nobody questions them.
WHAT'S THE REAL DEAL WITH COMPLIANCE?
Seeing a "DOT-Compliant" sticker or logo doesn't mean the products are truly compliant. The National Highway Traffic Safety Administration (NHTSA) clearly states, "DOT does not approve any motor vehicles or motor vehicle equipment items as complying with all applicable FMVSS. That is instead the responsibility of the vehicle or equipment item's original manufacturer."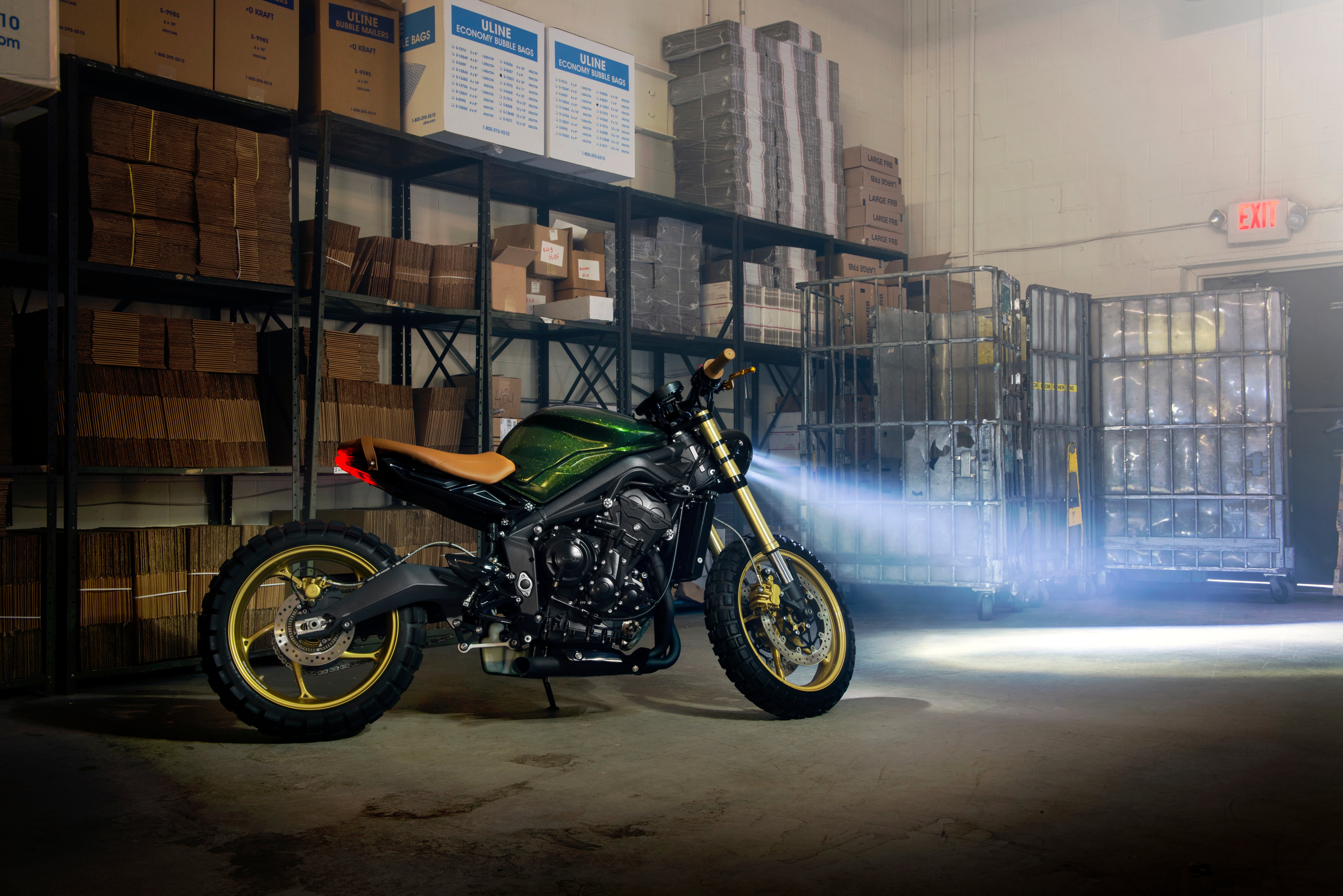 So, the onus is on the manufacturers to ensure their products meet the required specifications. These requirements vary greatly depending on the application, vehicle, and mounting position. It's not easy to summarize them, but if you're interested, you can find the details here.
HOW DOES MORIMOTO TEST THEIR PRODUCTS?
Well, it's a complex process involving long reports that document performance, vibration testing, heat testing, and other benchmarks for approval. Morimoto outsources their testing to a third-party company called ISOQA for DOT testing and SAE approval.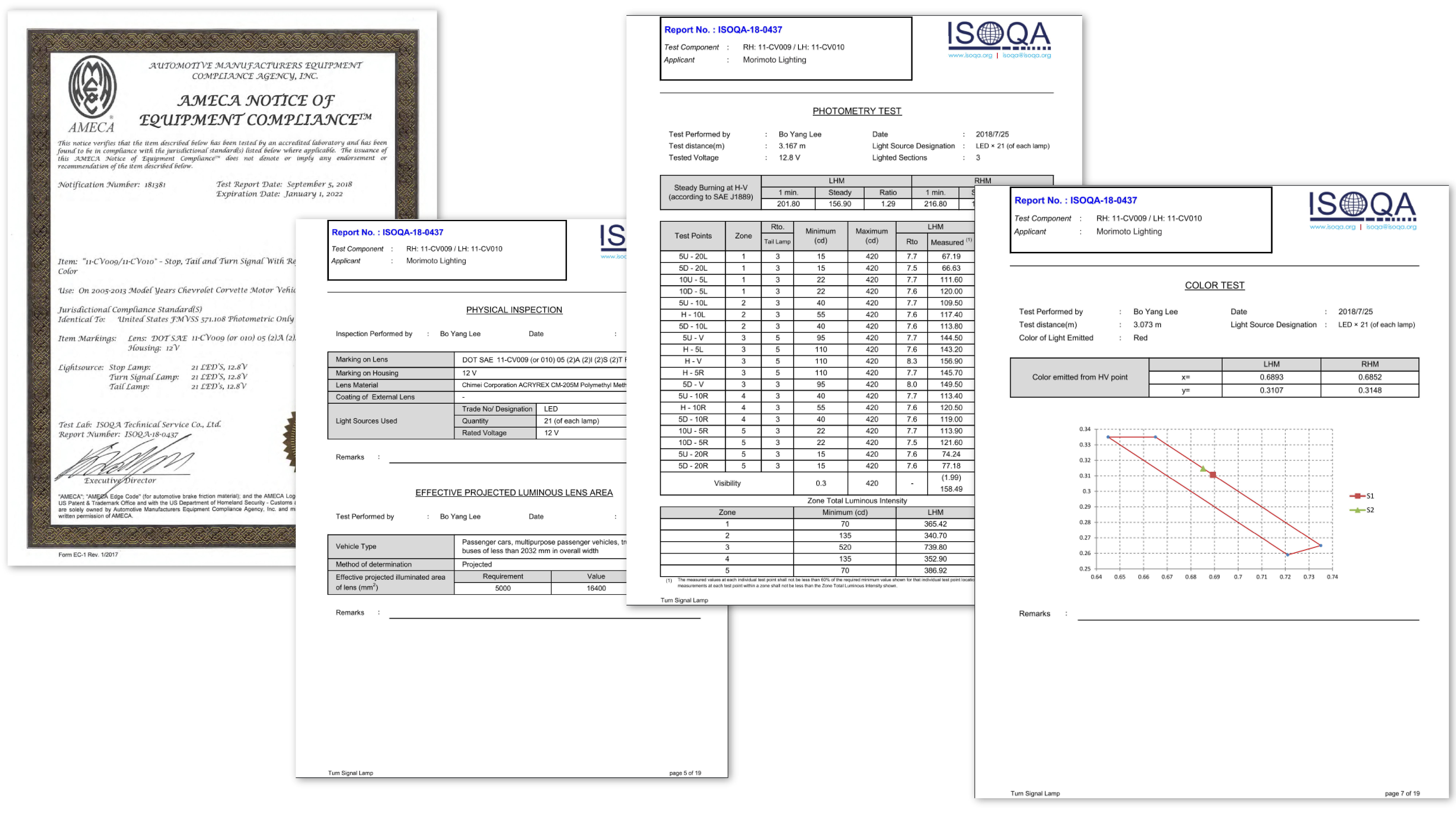 Every compliant headlight bears an embossed SAE identification code at the bottom of the housing lens, indicating the approved use of the light. These codes vary, but a few examples are:
O for Spotlight
I for Turn Signal
L for License Plate Light
T for Taillight
I7 for "Front Mounted Turn Signal Lamp Mounted Less Than 100mm from the Headlamp, for Use on Vehicles 2032mm or More in Overall Width"
THE BOTTOM LINE
If a manufacturer claims that their product is DOT compliant, ask to see the proof! The last thing you want is to get fined or ticketed for using non-compliant headlights.
Morimoto has earned a reputation in the aftermarket automotive lighting industry as one of the best and has been manufacturing DOT compliant LED headlight assemblies for over four years.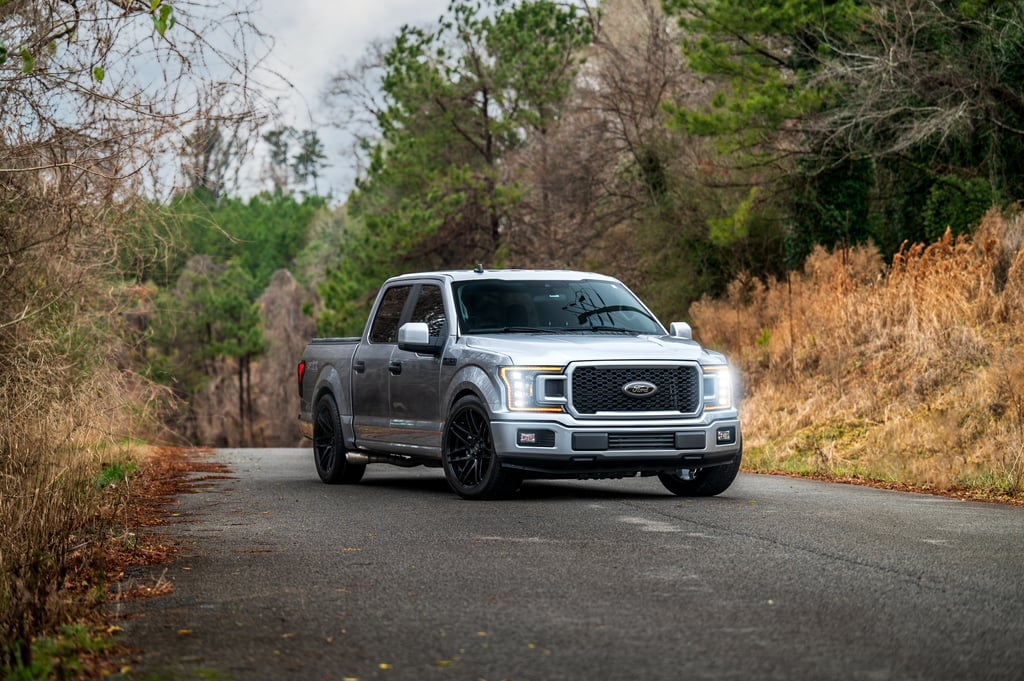 In today's market, where everyone wants better, brighter, and cooler-looking headlights, it's crucial to know what you're getting for your money. Not all brands are willing to provide evidence of performance or legality, so you may unknowingly install something that won't pass inspection or may be less bright than your OEM headlights.
FINDING THE DOT FMVSS108 DOCUMENTS
To access the FMVSS108 documents for any Morimoto LED headlight assembly, you can:
Visit the official Morimoto website and select the headlight or taillight listing to find the document at the bottom of the page.

Check our website, select the housing you're interested in, and scroll down to the FMVSS108 paperwork under the "Compatibility" section.

Contact one of our customer service representatives to request the document.
TO WRAP IT UP When you're upgrading your vehicle's lighting, make sure you're getting what you pay for. Ask for certifications, test documents, and real-world light output examples. Remember, claims of DOT/SAE compliance mean little without proof.
If you have more questions about Morimoto and its products, don't hesitate to reach out to our customer support team at support@TheRetrofitSource.com.