Are you tired of subpar automotive lighting, high shipping fees, and lackluster customer service? Look no further!
At The Retrofit Source, we understand your pain points and have made it our mission to provide the best possible experience for all your automotive lighting needs.
We pride ourselves on our free shipping, hassle-free returns, direct inventory, expertise, enthusiasm, and solid reputation. Read on to discover why choosing The Retrofit Source is the ultimate solution for your lighting upgrades.
Free Shipping
We know how frustrating finding the perfect automotive lighting products can be, only to be hit with high shipping fees at checkout. At The Retrofit Source, we offer free domestic shipping on all orders over $100. No more worrying about hidden costs - you'll pay for the parts and nothing more! Say goodbye to shipping woes and hello to your upgraded lighting experience.
Returns
Not fully satisfied with your order? We understand that sometimes things don't work out as planned. That's why we offer a 30-day, 100% refund on returns. No more headaches, no more stress - just a smooth and hassle-free return process that prioritizes your satisfaction.
Direct Inventory
Tired of waiting for ages for your parts to arrive? The Retrofit Source maintains a massive warehouse full of inventory in Atlanta, GA. We avoid drop shipping to ensure you receive your parts quickly. We value your time and understand the importance of upgrading your vehicle's lighting without unnecessary delays.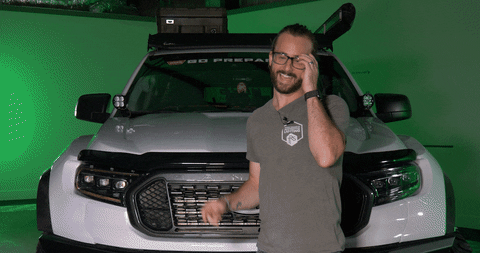 Expertise
Have questions about which products are best for your vehicle or need technical assistance? Our knowledgeable customer service team is here to help! With our expertise, we can provide product recommendations and answer any technical questions you may have. If you can't figure it out, we're on it, providing top-notch support every step of the way.
Enthusiasts
Car enthusiasts worldwide trust The Retrofit Source for our unbeatable selection of high-performance automotive lighting products. Our team consists of real enthusiasts who know and love everything about cars. If we sell it, we use it, and we know it. We're passionate about sharing our knowledge and helping you find the perfect lighting solution for your vehicle.
Reputation
Since 2005, we've worked tirelessly to earn our reputation for product selection, unbeatable prices, and exceptional customer service. If something goes wrong, we guarantee we'll make it right. Our commitment to your satisfaction sets us apart from the competition, making The Retrofit Source your go-to choice for all things automotive lighting.
Ready to Upgrade Your Automotive Lighting? Choose The Retrofit Source!
Don't wait any longer to transform your night driving experience. The Retrofit Source offers free shipping, hassle-free returns, direct warehouse inventory, expert support, a selection of enthusiast-approved products, and a stellar reputation. Choose the ultimate solution for your automotive lighting needs.
Upgrade your ride with The Retrofit Source today!