What Kind of Warranties do we Offer? Your Questions Answered!
We get all sorts of questions about the warranties we offer for the products we sell. At The Retrofit Source, we strive to ensure your order is to your satisfaction and we sell products that we can trust, and with warranties that emphasize that.

Regardless, questions and concerns will arise, and we hope to answer a few of those here today. If we did not answer your question, drop us a comment below or email us your question. We are happy to help you and your vehicle get back on the road confident in your lighting.
ABOUT OUR PRODUCTS
We sell a wide range of lighting products. Think full LED headlight assemblies or advanced LED bulbs. Our store is filled with some of the best lighting products from the top brands from around the world. The likes of Morimoto, VisionX, KC HiLites, and GTR Lighting call our store a home.
These reputable brands have a track record of quality products with top-tier lighting performance for several applications. Aside from the use of these products, you also have a massive amount of vehicle year, makes, and models that these products are for.
You can use our Year/Make/Model search on our home page to find all the products that fit your vehicle. This is regardless of whether you own a 2019 Toyota 4Runner or a 1972 Volkswagen Karmann Ghia.
YOUR QUESTIONS:
What do the Warranties Cover?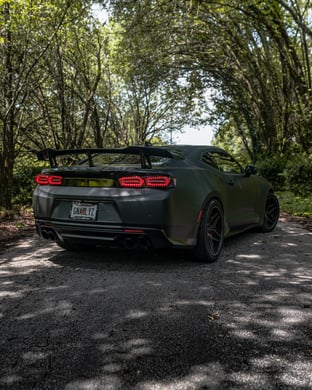 This question pertains to each individual product and/or brand that you are buying. For example, if you look at our listing for an H11 size Morimoto 2Stroke LED bulb, you will see the 'Warranty' under the "What's Included" section. In this example, you are receiving 3 years of coverage, if the product were to malfunction, we will send out a replacement.
The type, or amount of replacement you will receive is based on your product. For the popular Morimoto XB LED housings, both headlights and taillights, come with two options for how Morimoto handles warranties.
The first would be to have you ship back your bad headlight using our prepaid return label. Once the defective headlight is on its way back, a replacement will be shipped out right away! Your second option would be to set up a warranty deposit on our website and have a replacement shipped out first, this deposit would then be refunded once we get the defective light back.
Regardless, all our warranties are non-transferable and are only applicable to the original purchaser. WE cannot handle warranty claims for parts purchased elsewhere, even if we are a distributor for that same product. If it were purchased through a dealer, that dealer must handle your claim directly. TRS will take care of the warranty for any product purchased through us, but if you buy XBs or Carbides on a site or in a store that is not TRS, Morimoto or GTR Lighting will take care of your warranty claim.
---
How do I Make a Claim?
To make a warranty claim, please begin by reaching out to our customer service department. There we will help you identify the problem and assist you with troubleshooting to identify what needs to be replaced.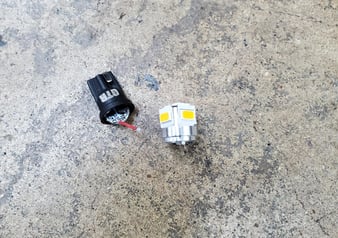 Often, this process helps to weed out returning a product, and we can send a new unit to you in exchange for a "field destroyed" photo of the original. But what is a field destroy?
A field destroy is when you send us images of the faulty product destroyed. We have a guide here on how to exactly do that. Please note that you are only to destroy the defective component and the link will guide you through that process and show sample pictures to assist you.
It is strongly encouraged to wait to be instructed to perform the field destroy instructions by one of our representatives.
Once we receive those pictures, we will set you up with your warranty replacement order. Your other option would be to make a deposit and have the bulb sent out to you first and then perform the field destroy for a refund.
If you choose to go with the second route, we will set the new bulb up in your cart for you to purchase and once you receive the new bulb and confirm it works, send us images of the defective product, field destroyed. From there, we will issue a refund for the old product.
There are some exceptions to this rule, below is a table illustrating which products are acceptable for field destroy coverage, those that are not, and those that must be returned if not serviceable at home or an authorized shop.
| | | |
| --- | --- | --- |
| Brands that accept field-destroy coverage: | Brands that need to be returned prior to replacement: | Product lines must be returned if not serviceable from afar: |
| ACME | AlphaRex | GTR Lighting Carbide Headlights |
| Denso | Diode Dynamics | Morimoto XB LED Housings |
| GTR Lighting | Flat6 | |
| LEDConcepts | JW Speaker | |
| Matsushita | KC Hi-Lites | |
| Morimoto | Morimoto 4Banger | |
| Profile Performance | NSV | |
| S-V.4 | Osram | |
| Xenon Depot | Philips | |
| | Rigid Industries | |
| | Baja Designs | |
| | Vision-X | |
| | 9Eleven | |
---
What Damages Qualify under the Warranty?
If the product is damaged after a car accident, after poor installation, or other damages unrelated to the product, it will not be covered by the warranty.
---
How do Replacements Work?
If a component that is part of a kit or assembly has failed, we will gladly replace the affected part. We will not, however, replace your whole lighting system.
As mentioned before, you can work with our customer service specialists who will help you determine what is causing your issue. From there, we will set you up with a new part if needed.
If an HID bulb fails in less than one year from the purchase date, a single bulb will be replaced. If an HID bulb fails after one year, but still within the warranty period, we will issue a set of two bulbs to ensure color consistency. After going through the field destroy-process, we will send you the replacement bulb(s).
For LED bulbs, regardless of when it fails, we will only send one replacement bulb. LED bulbs rarely experience color change during their lifetime. HID bulbs experience a "color shift" as the salt mixtures inside of them age with use.
---
What if my Product was Discontinued?
This is no problem at all! If the product was discontinued by the manufacturer, we will send a current equivalent as a replacement. If applicable, we will offer a 50 percent discount on a second unit so that your bulbs match.
If there are no modern equivalents of the product, we will issue you store credit equal to what you originally paid for the product.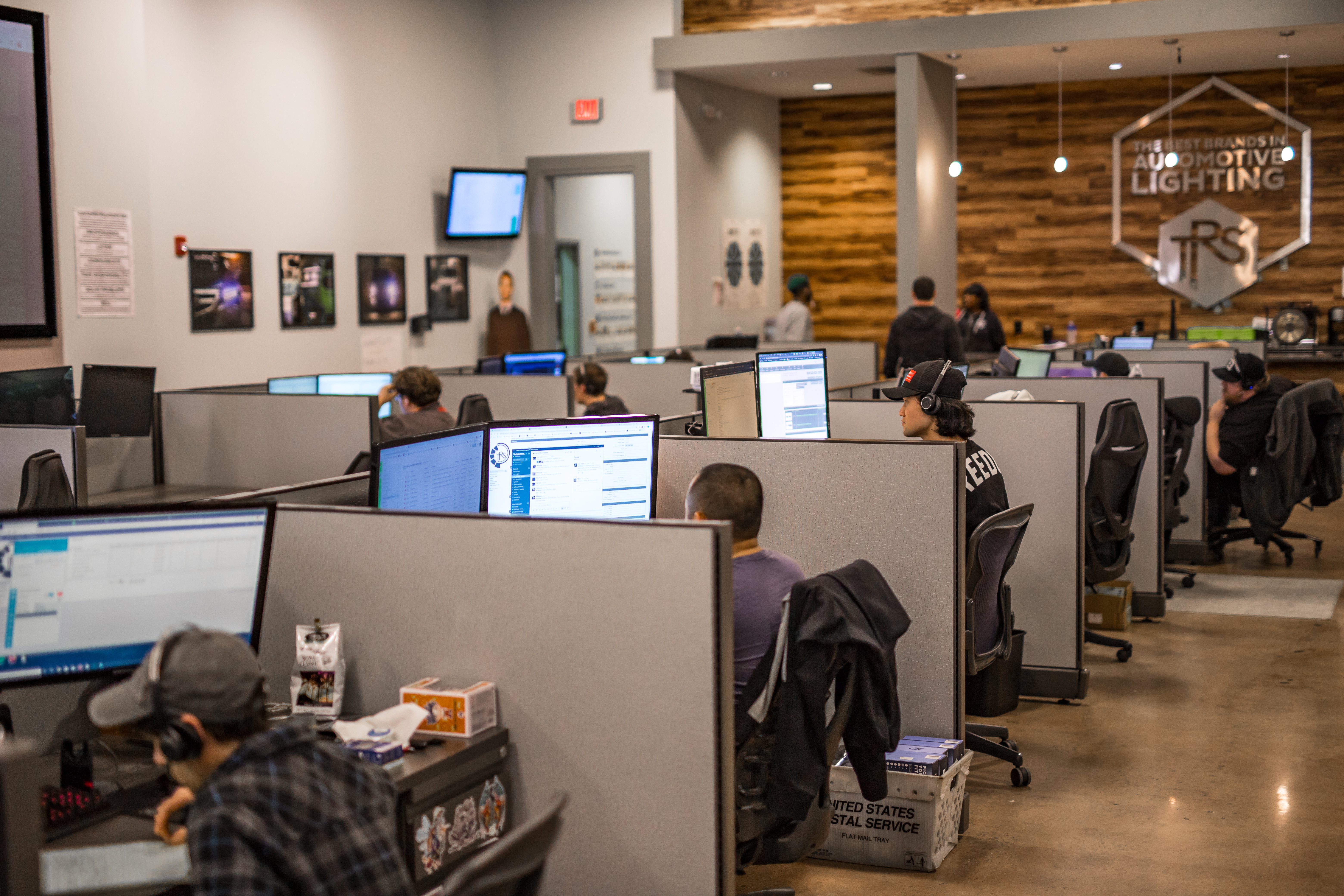 ---
What if I Want to Make a Return?
We only offer returns on products that have been owned for less than 45 days. We are unable to issue a refund instead of a replacement when those 45 days have surpassed.
---
Do the Warranties Cover Install Costs?
All the warranties we have at The Retrofit Source only over the cost of the product itself. This is because of a range of things, but TRS or the manufacturers of the products will be held responsible for any additional costs that do not originate from the purchase of the product.
So, if you take your LED headlight assemblies (that are fully plug-and-play), to a shop to have them installed and they charge you 400-500 dollars in labor costs, we cannot cover that if you decide you do not like the products, or the products are defective.
---
How are Warranty Replacements Shipped?
Any warranty replacements are shipped just the same as any of our other products.
For United States customers, all replacements are shipped ground, at no cost to you.
For foreign customers, you will be responsible for all shipping costs and duty fees.
If you are looking for expedited shipping, we are happy to accommodate, but there will be a shipping charge. For our customers who live in the Atlanta area, you are likely to get your products within a few days (pending local shipping delays if applicable). So, keep that in mind if you are near our facility.
Third-party shipping will come directly from the third party, and therefore be drop-shipped to you directly.
---
If you have any further questions, drop us a comment or contact our experienced customer support team at support@theretrofitsource.com.
Meanwhile, you can also find us on YouTube, where we post reviews, tests, new product announcements, and more! Be sure to like and subscribe while you are there.