WADE KAWASAKI'S 2015 ONE-OFF ROUSH MUSTANG X MORIMOTO
Decked out in the iconic Gulf racing livery, president and CEO of Legendary Companies, Wade Kawasaki's 2019 Roush Performance Ford Mustang is a one-off monster. Roush Performance and SpeedKore Performance Group have collaborated to make this 5.0-liter V8 engine Mustang into a monster of performance and style.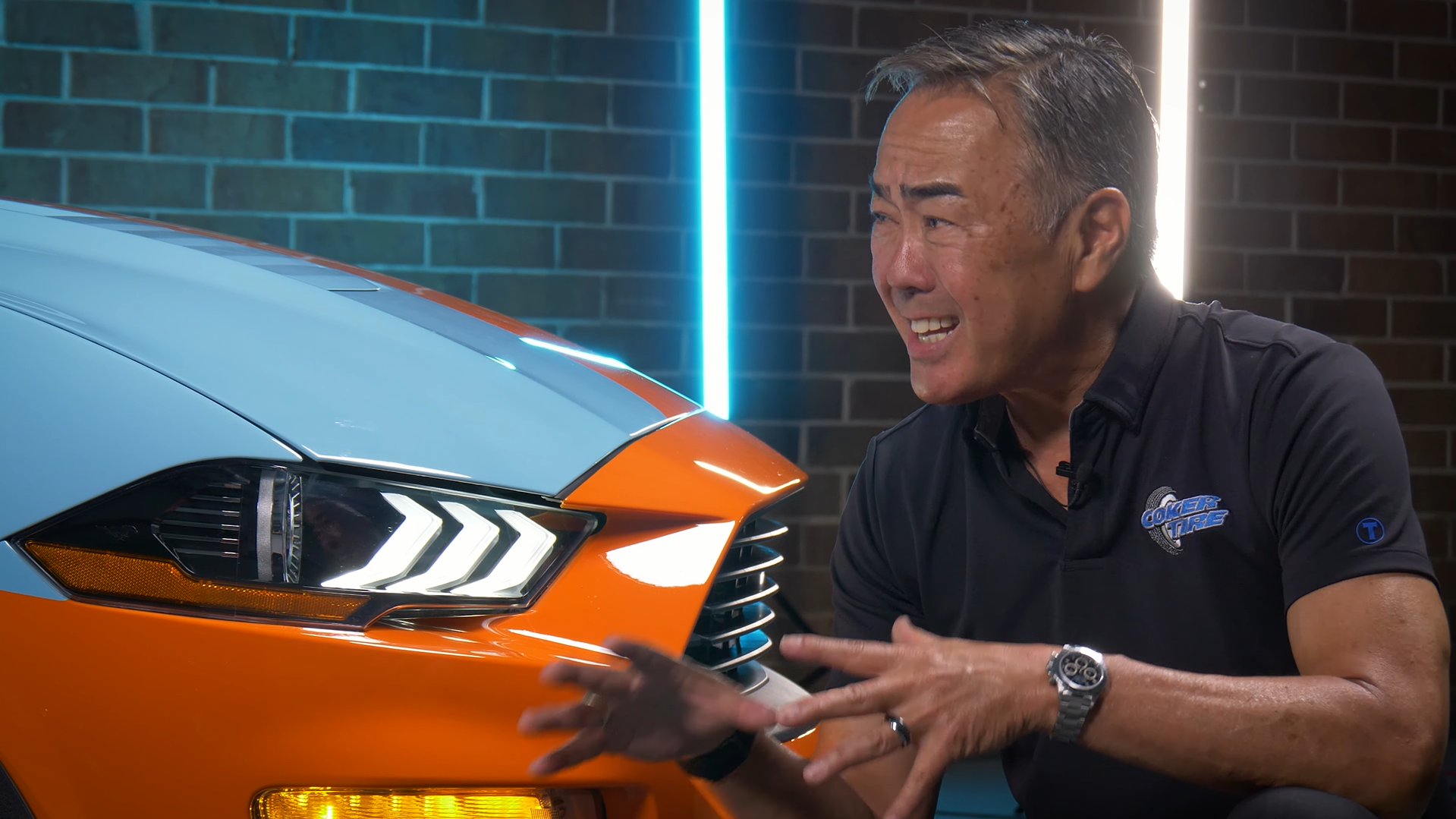 No limited-edition car should be left without some quality lighting upgrades. To fix that, Morimoto has joined on the venture to supply Kawasaki's ride with the XB LED headlights and tails for the 2015-2021 Ford Mustang. Not only will these help this pony car stand out from the crowd even more, but they will also bring vastly improved lighting performance.
Wade and His Mustang
For the uninitiated, Wade Kawasaki is the president and CEO of Legendary Companies, a holding company that oversees a variety of tire manufacturers for collector and vintage cars. We are talking about brands such as Coker Tire, Universal Vintage Tire Co., and Specialty Wheel. True titans of the classic car wheel and tire market.
Wade had this 2019 Ford Mustang built in collaboration between Roush Performance and SpeedKore Performance to create a unique, one-of-a-kind Mustang. The stage 3 Roush tune on the car gives it a 5.0-liter 32 Valve engine with a supercharger. Wade's car has a little bit of a special tune done to it, allowing the car to put down north of 700 horsepower. For the icing on the cake, the car is equipped with a 6-speed manual transmission.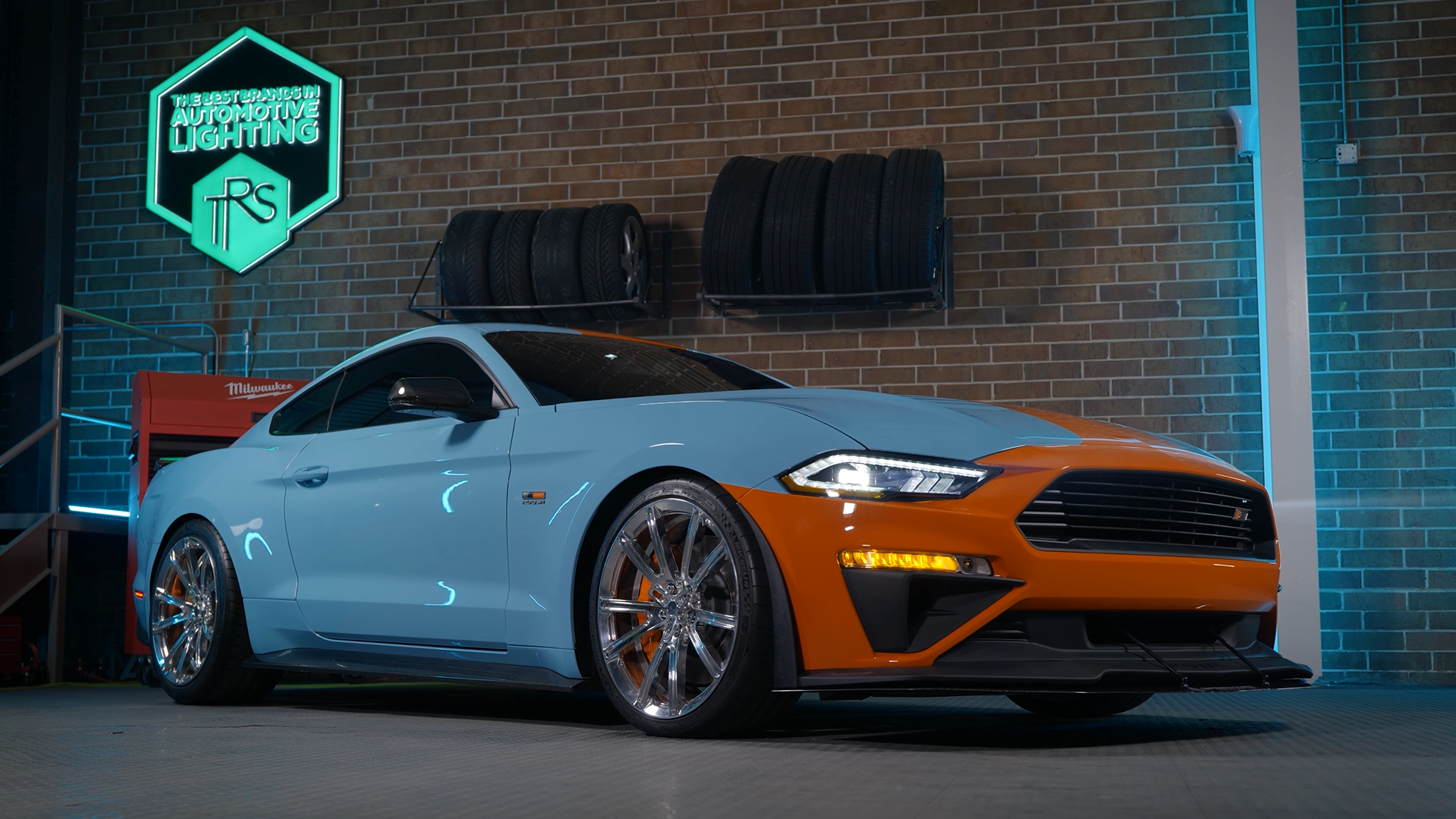 The Details
Dropping 700+ horsepower into a Mustang is no longer what sets you apart in today's world of modified builds, you have got to have the style. The first thing you will notice is the iconic Gulf-inspired livery as a callback to Ford's success at Le Mans in 1969 with the very same color scheme.
The design language continues to the interior with the orange-painted Billet retro shifter knob, orange seat bolsters and stitching, and the blue embroidered Roush seats. There is also the engine cover that is painted in the blue and orange scheme.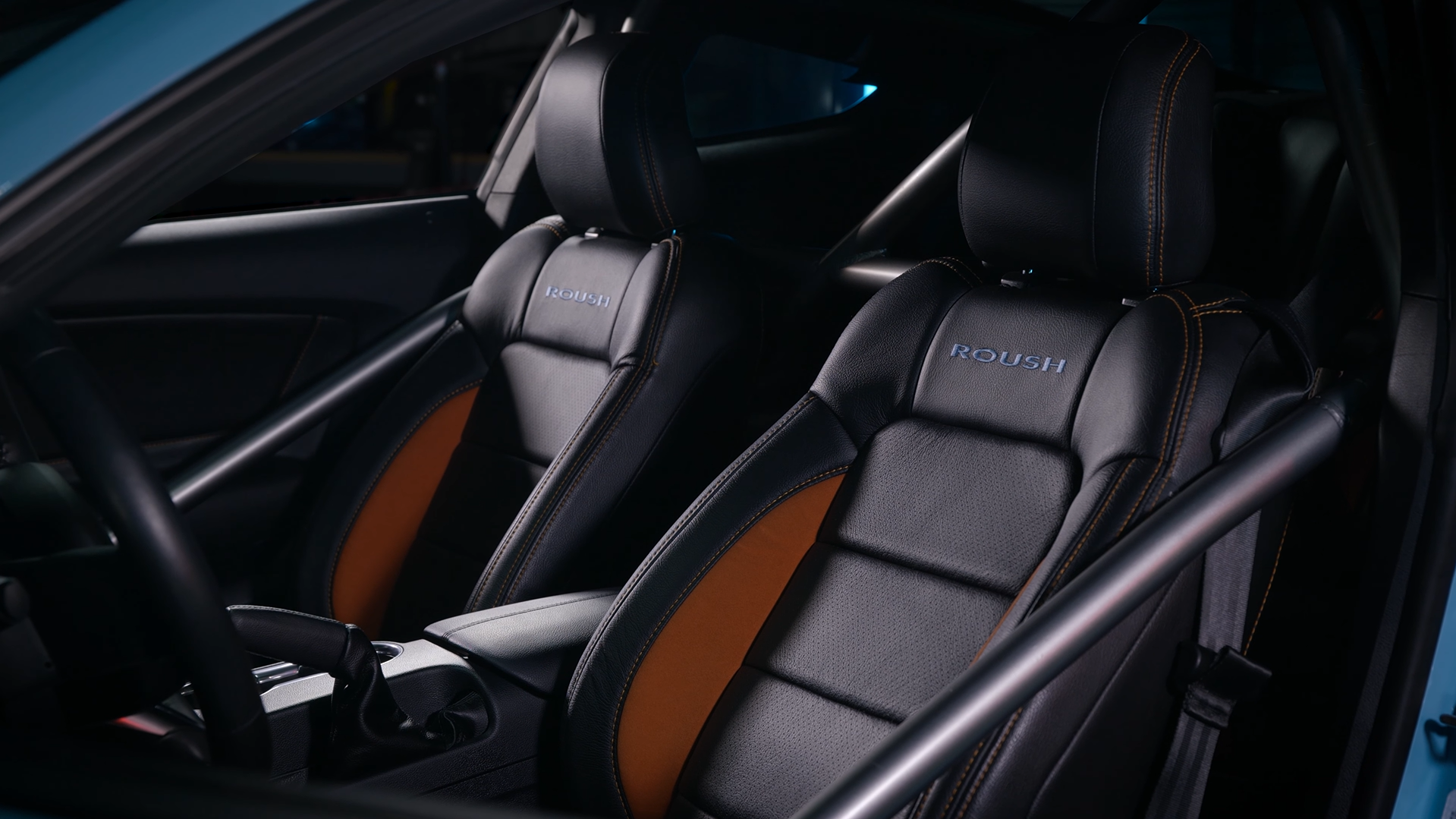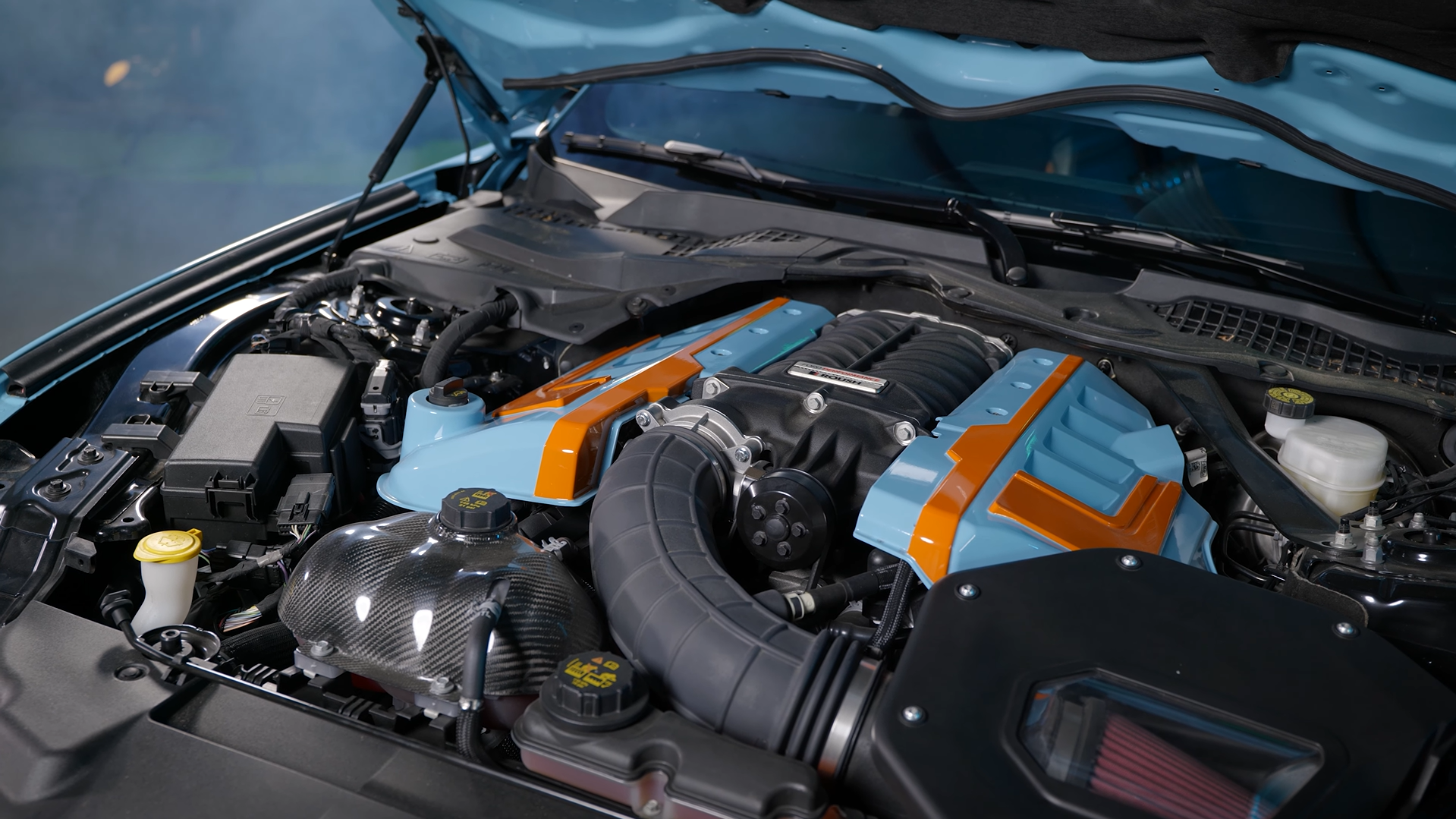 There is also a carbon fiber ducktail spoiler that stands out nicely with the bright blue paintwork. You can also find carbon fiber details in the cabin and under the hood.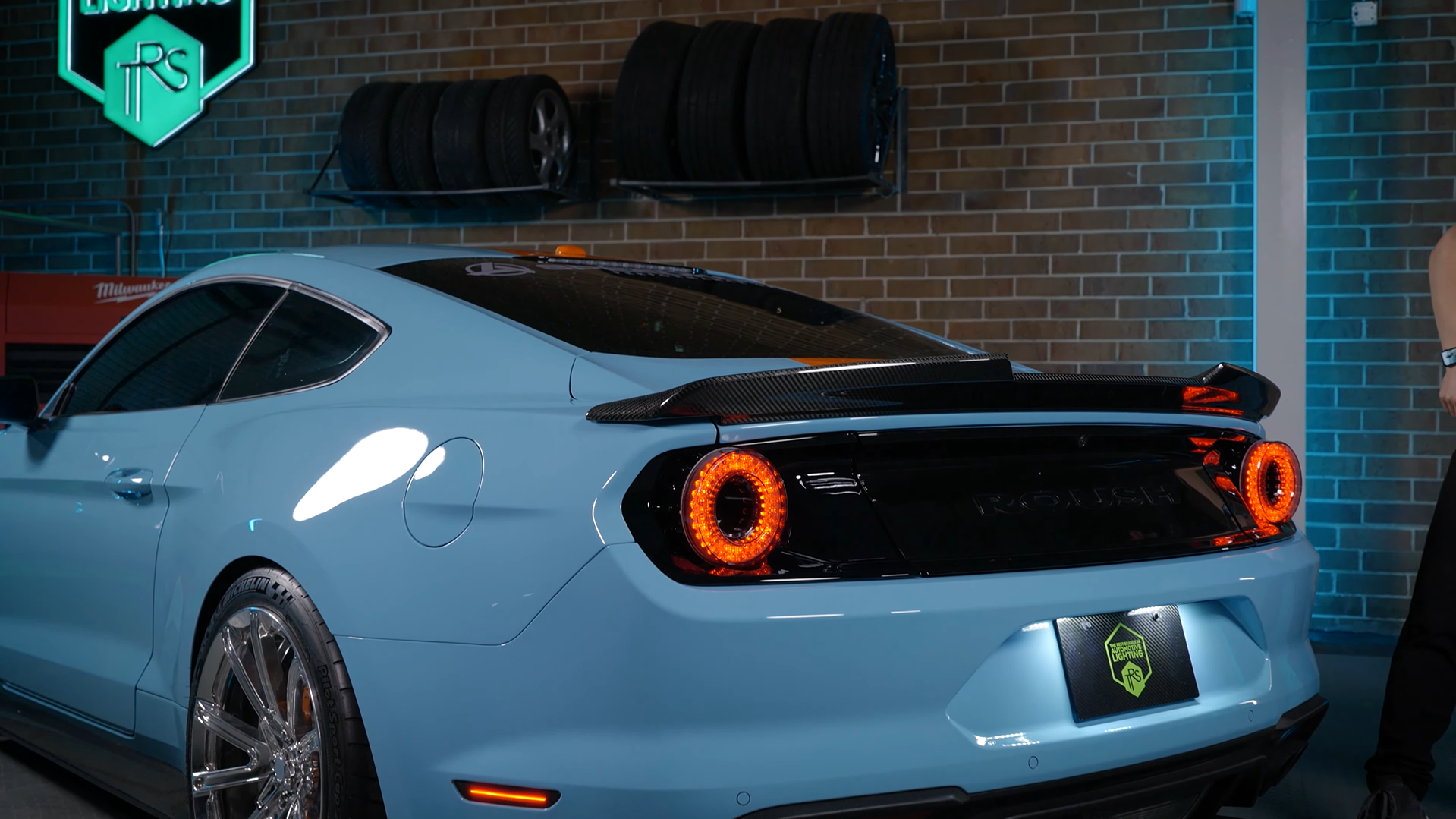 "You look at the work SpeedKore did, of course, you can tell they took the entire car apart when they painted the car," Kawasaki said, "but they needed to take the entire interior apart to get this custom fabricated roll cage in."
The roll cage is both track-ready and provides room for the back seats to be used. SpeedKore also allowed for the door-bars to be removable, making daily driving use easier.
Found on both the interior and exterior are unique Wade Kawasaki emblems to signify the car's importance. Even the Vin number features a nod to Wade.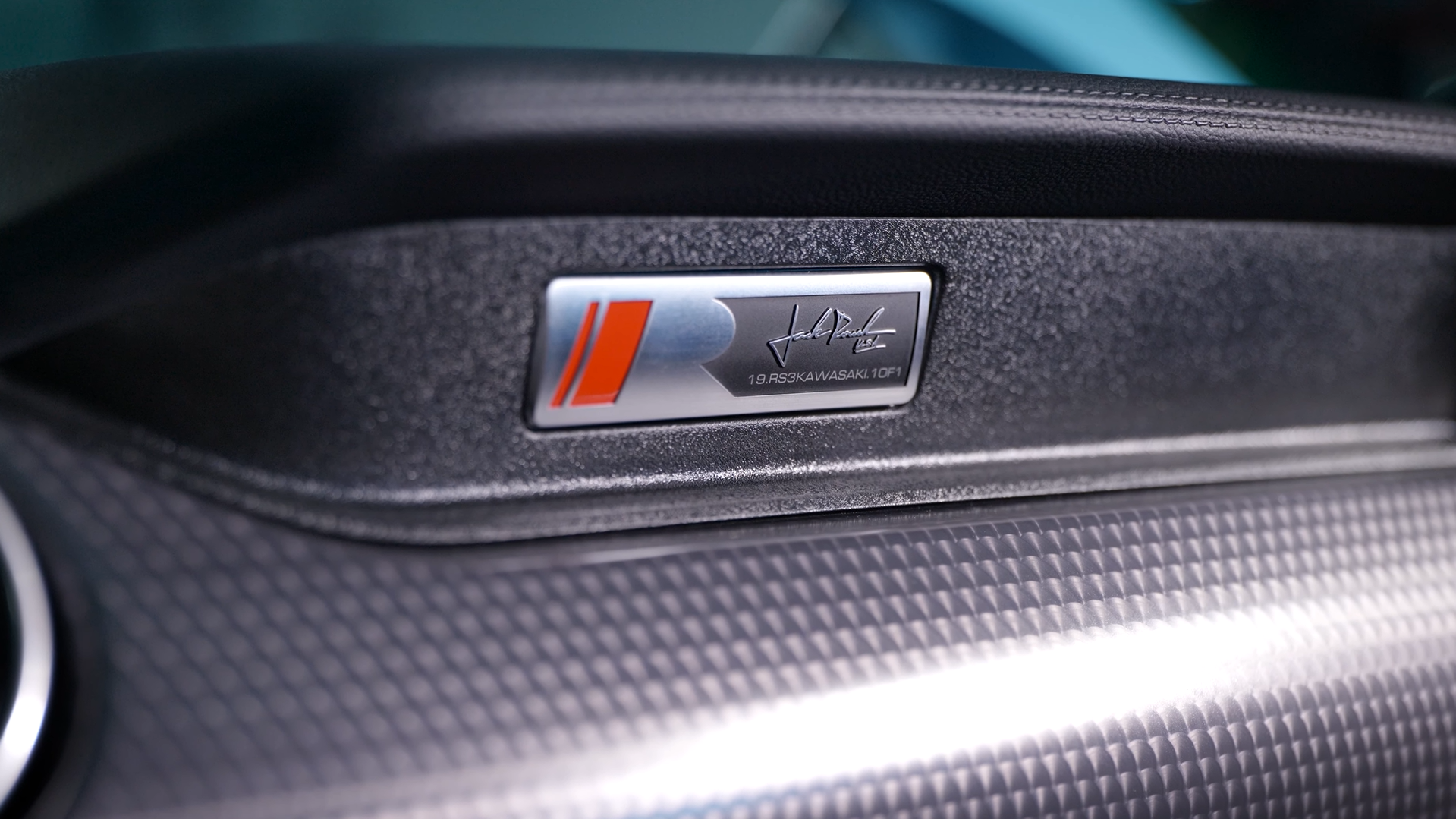 "They also installed this sticky handbrake," Kawasaki said. "It's really important, as you know, for drifting and I really enjoy drifting this car. It has a lot of horsepower, and it makes it easier for an old guy like me to get this car around."
This car also comes equipped with a Roush Active Exhaust. It can be changed from a Touring, Sport, and Track mode to adjust the exhaust feedback. This can be adjusted manually inside the cabin or via the app. It even has geographic functions to make those early-morning cold-starts tolerable for your neighbors.
Lastly, there are the forged aluminum center lock wheels. These were made in collaboration with Wheels Vintiques, TIS Wheels, and Dropstar. The idea was to create a wheel that held a modern design but also took inspiration from the classic Mustang GT wheels.
"Speaking about tires, those Michelin Pilot Sport Cup 2 tires are amazingly sticky tires. So they are a real great combination with the well-engineered suspension that Roush did," Kawasaki said.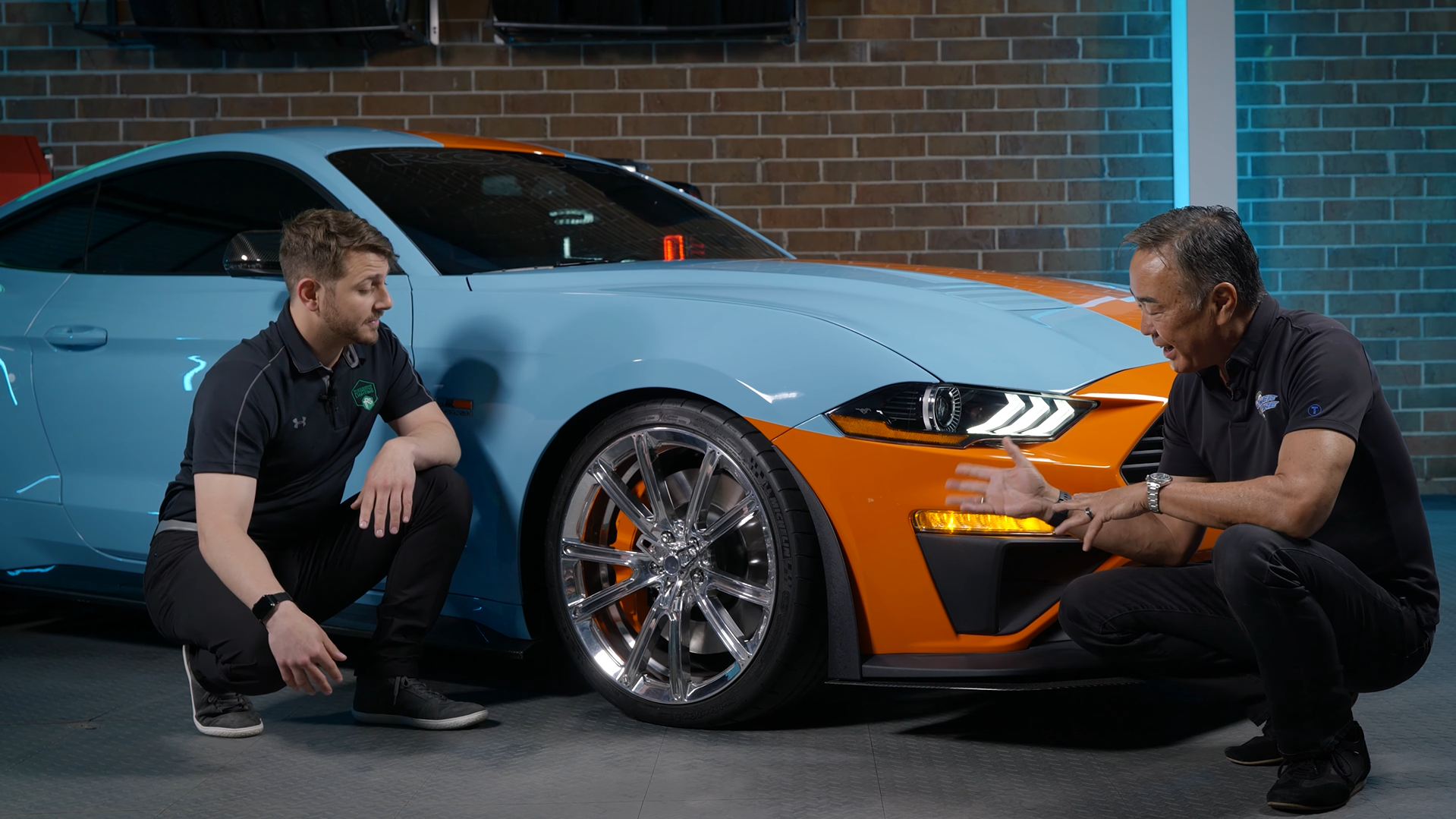 WHAT ABOUT THE LIGHTING?
While Roush and SpeedKore really knocked the ball out of the park in the performance and looks department, we felt that the car really needed some upgraded lighting performance. To do so, we installed the Morimoto XB LED headlights that are made especially for the 2018-2021 Ford Mustang.
These lights present an improvement over stock in terms of lighting performance and when aimed properly with the easy-to-use adjuster, meet all SAE & DOT standards.
Equipped with factory bracketry and wire connectors, these headlights are truly plug-and-play. Really the biggest leap to get over in order to install these is removing the front bumper to get access to the headlights. If you would like to learn how to install these XB LED headlights on your Mustang, check out our video here.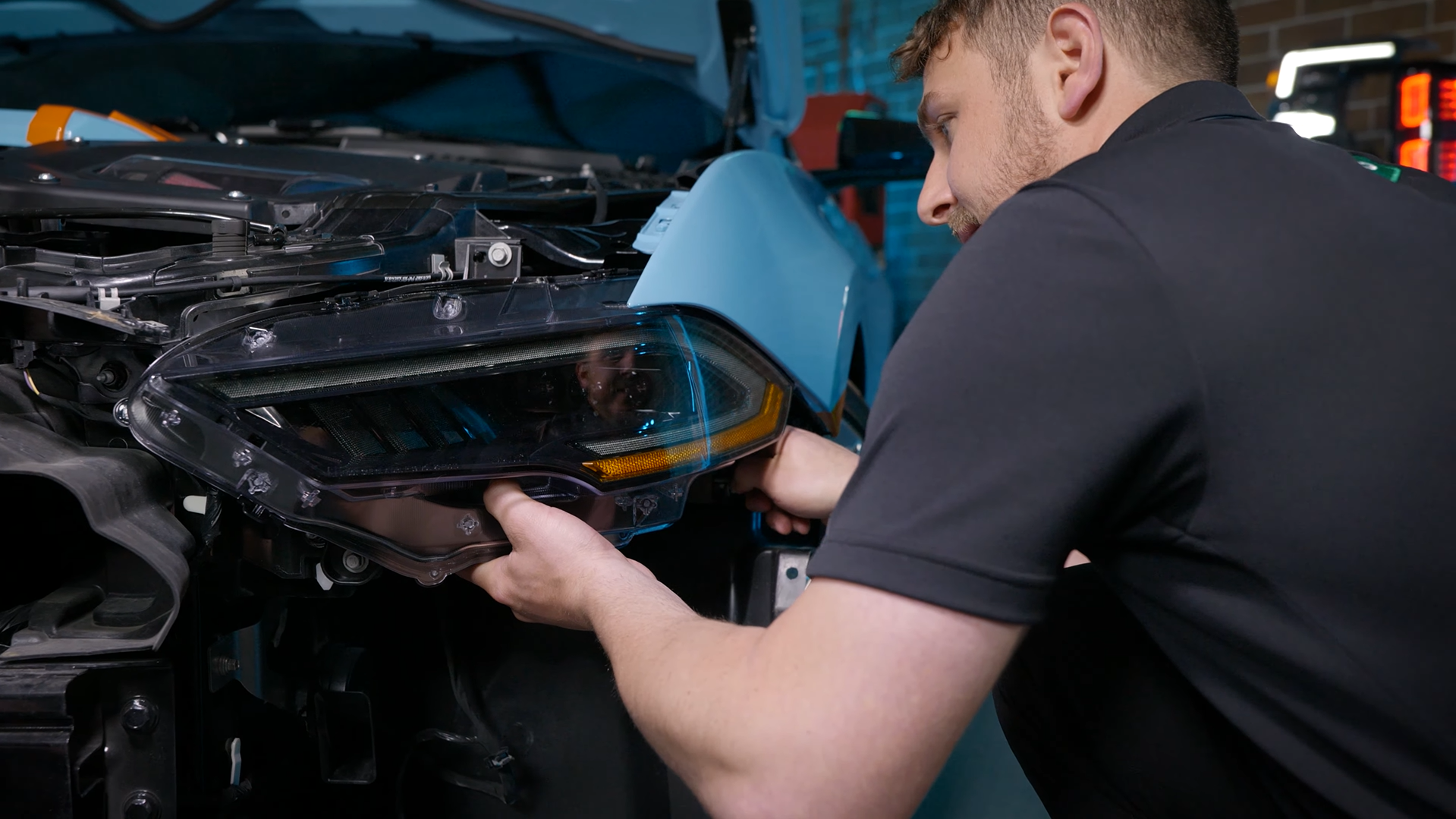 Around the back, we also installed the Ford GT-inspire Morimoto XB LED Taillights. These come in both a standard red and a smoked version. For Wade's car, we decided to go with the smoked version as it fit the overall design of the build.
Not only will these XB LED tails offer a brighter brake light and running light, but they will also make reversing easier with the improved white reverse light.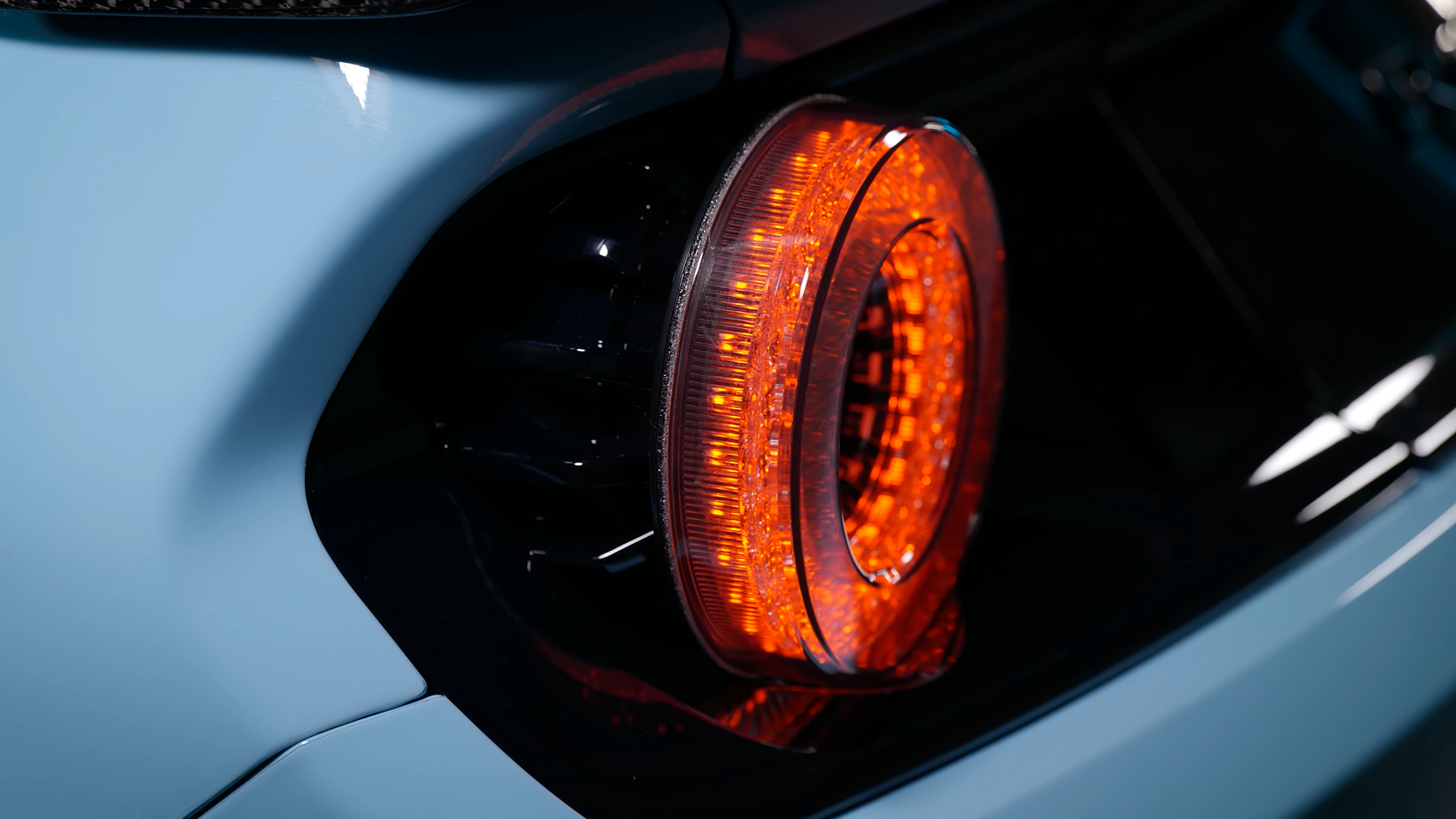 ---
If you would like to learn more about Wade Kawasaki and his one-off Roush Mustang, check out our video below. While you are there, make sure to like and subscribe to our channel for the latest lighting upgrades for your vehicle.
Have any questions about one of the products we mentioned? Contact us today, and our customer service team would be happy to help.