Top 5 Lighting Upgrades for the Nissan 370Z
With the new Nissan Z on the horizon, Nissan enthusiasts all over are clamoring for a chance to own one. Who could blame them? The tastefully retro styling, a manual transmission as standard, modern furnishings, and the beautiful images captured by Larry Chen, are all hallmark selling points.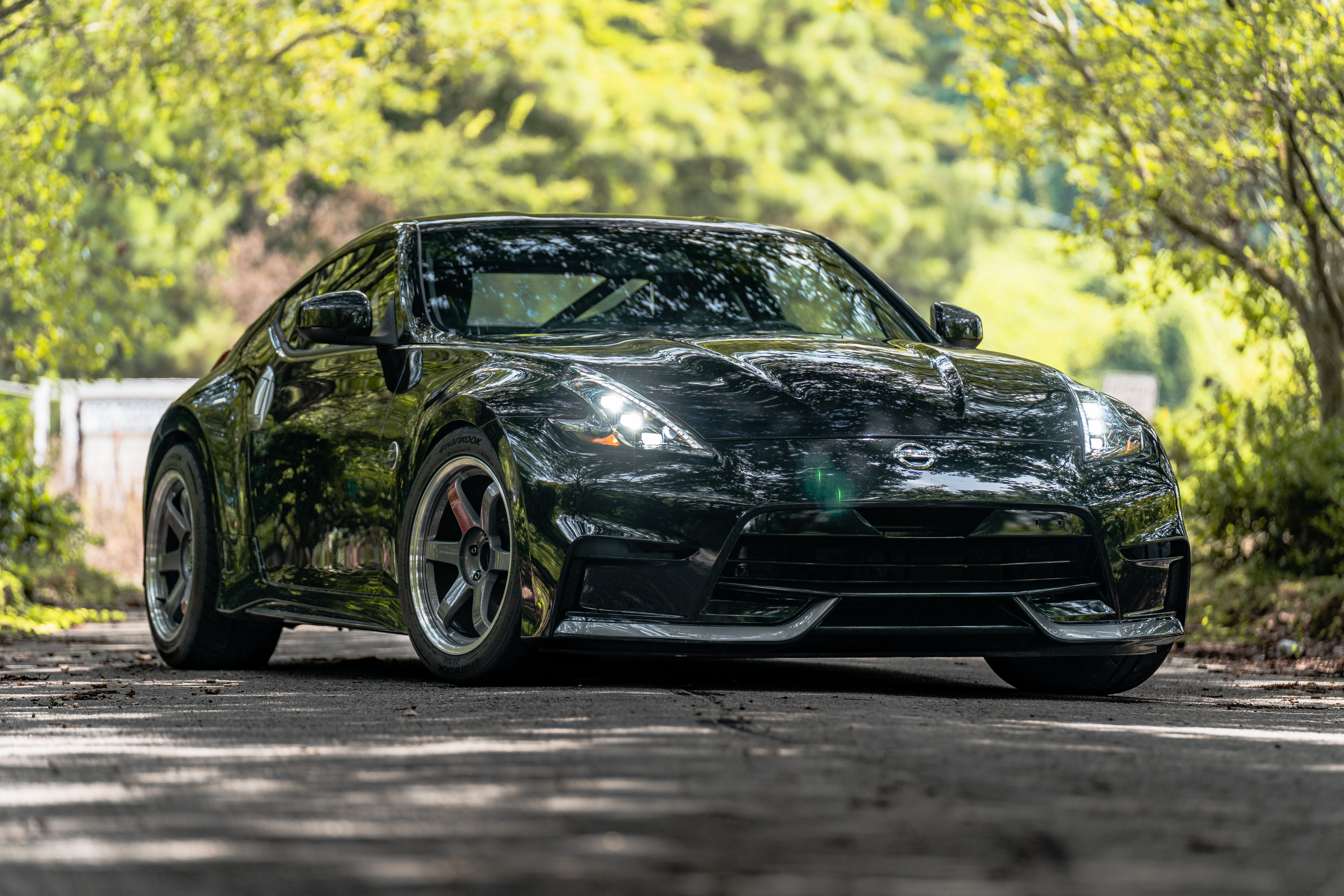 You have already done all the bolt-ons for your 370Z. We are talking about coilovers, wheels, T66 Turbos, NOS, and a Motec exhaust system. But what about lighting? Lighting is arguably one of the most important modifications that you can do to a vehicle as it greatly increases your ability to see while driving at night. Not to mention, it completely transforms the look of your car.
Upgrades
Headlights
We cannot discuss lighting upgrades for the Nissan 370Z without mentioning the famed Morimoto XB LEDs. You would be hard-pressed to go to your local cars and coffee and NOT see a Z or two with these installed. Morimoto truly did a great job of giving the car new life when it comes to styling and performance.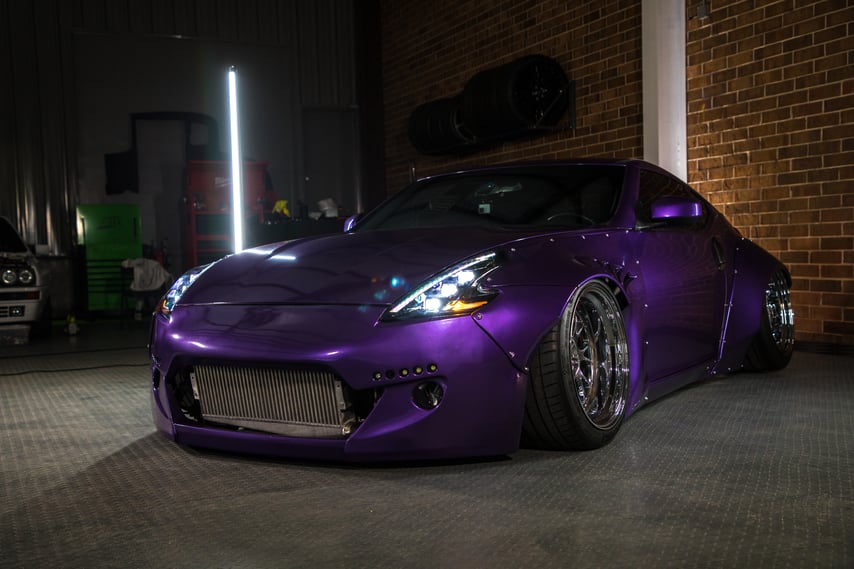 If the XB is not your thing, there is a world of possibilities when it comes to undergoing a retrofit. In fact, Morimoto offers you the ability to replace your 370Z lens with the same one that comes on their XB LED. So, if you are looking to do a retrofit job, we highly recommend these UV-Resistant Polycarbonate lenses. They will do wonders to protect your headlights from the harsh rays of the Sun.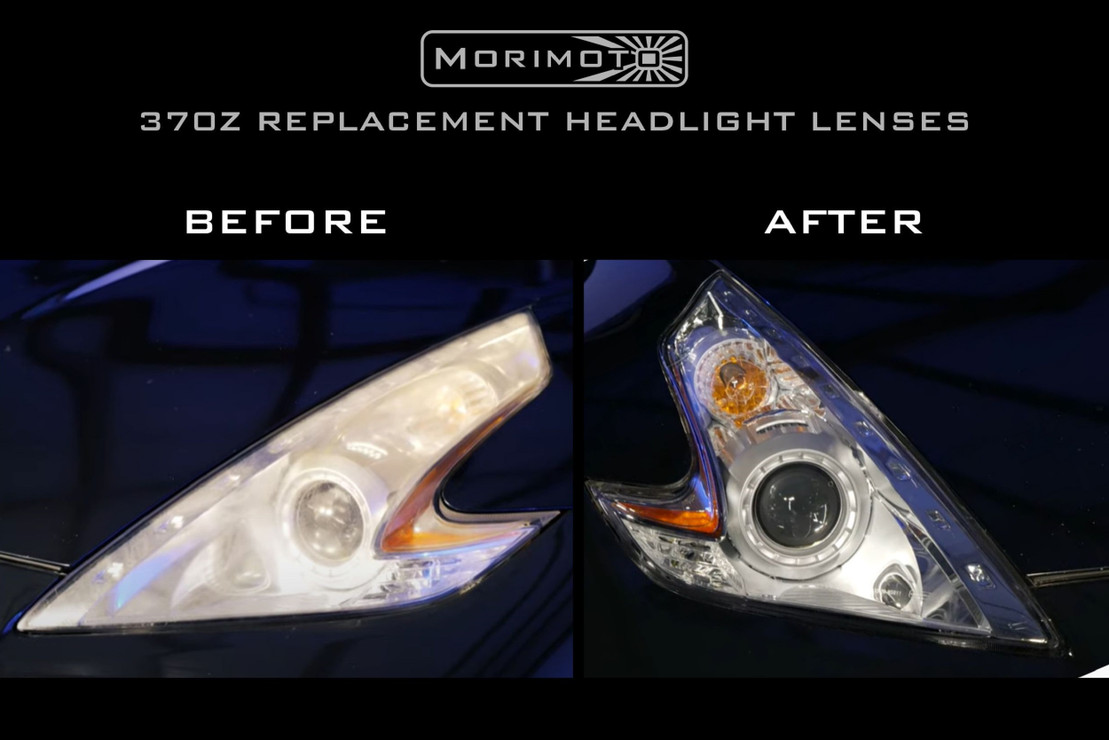 Beyond the housing lens, there is also the projector lens within the headlight housing. The OEM part is a Corrido 3-inch Projector that uses a Fresnel lens inside the projector. The Fresnel lens diffuses the light and dims its output using etchings in the glass.
You can swap this out for an STI-R lens to eliminate those etchings. You will see some improved light output as well as a sharper beam pattern. It is a little difficult to install, but the results are next to none.
Taillights
As for taillights, you have got to see the XB LED taillights from Morimoto. These are in a class of their own when it comes to styling, performance, and reliability. We feel these are a much-needed upgrade to a car that has been around for 12+ years with little to no design change.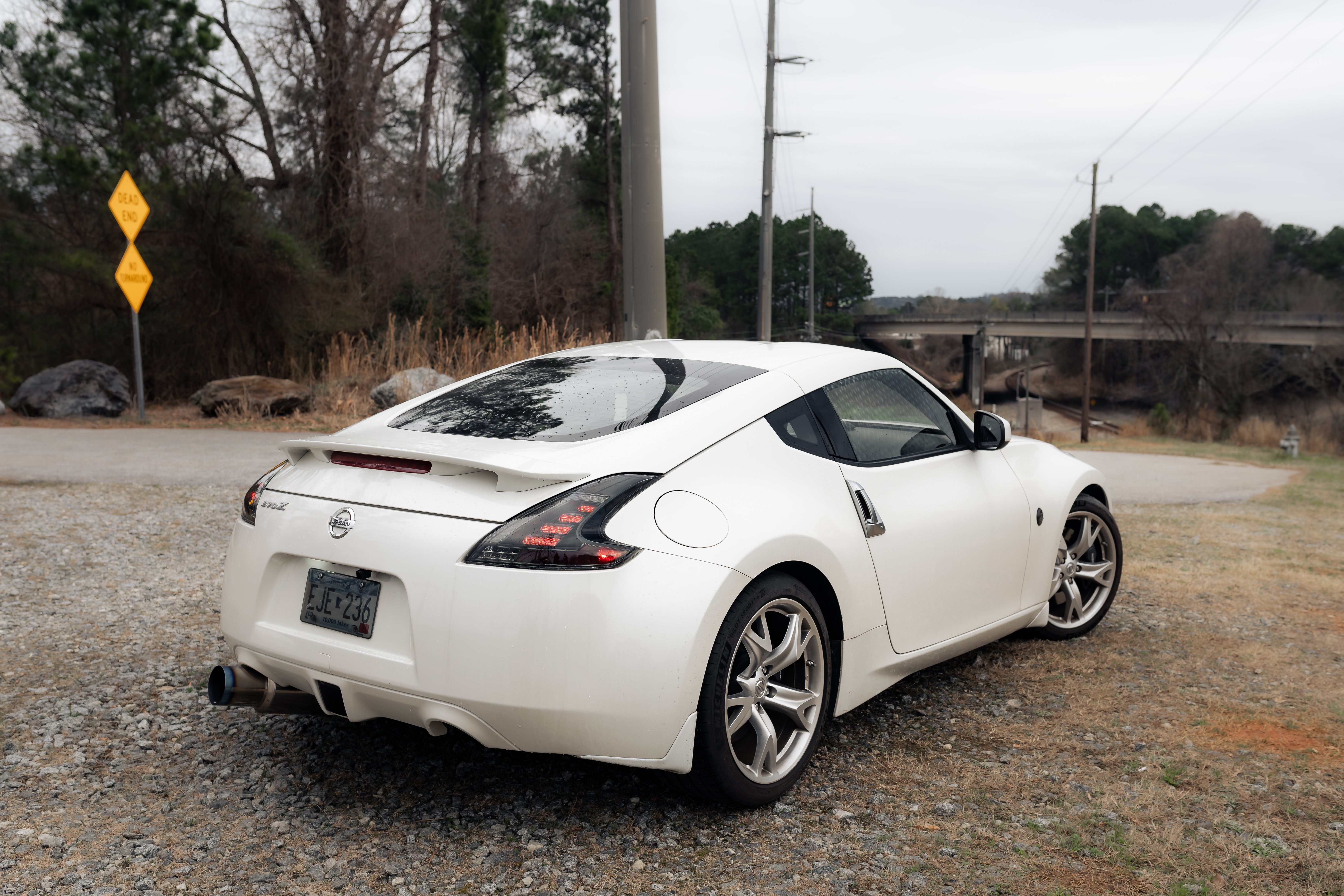 With these, you are getting a fully LED housing that is entirely plug-and-play. The UV-Resistant Polycarbonate lens and OEM quality backing means these housings are meant to stand the test of time. Not to mention, these look absolutely amazing, especially compared to the OEM housings that really date the car.
If the housings are not your style, there are always LED bulb upgrades you can make. For your turn signal light we recommend going with either the 7440 size GTR Lighting i-LED or the GTR Lighting Carbide 2.0 (Resistor-Free). Both bulbs are offered in a T15 size that can then be used as your reverse light.
Side Marker Turn Signals
We mentioned standard turn signal bulbs in the last entry, but here we are talking about these retro-inspired Z side markers from Morimoto. For only $82, you can add a super unique mod to your car and set it apart from the other Z-Daddies out there.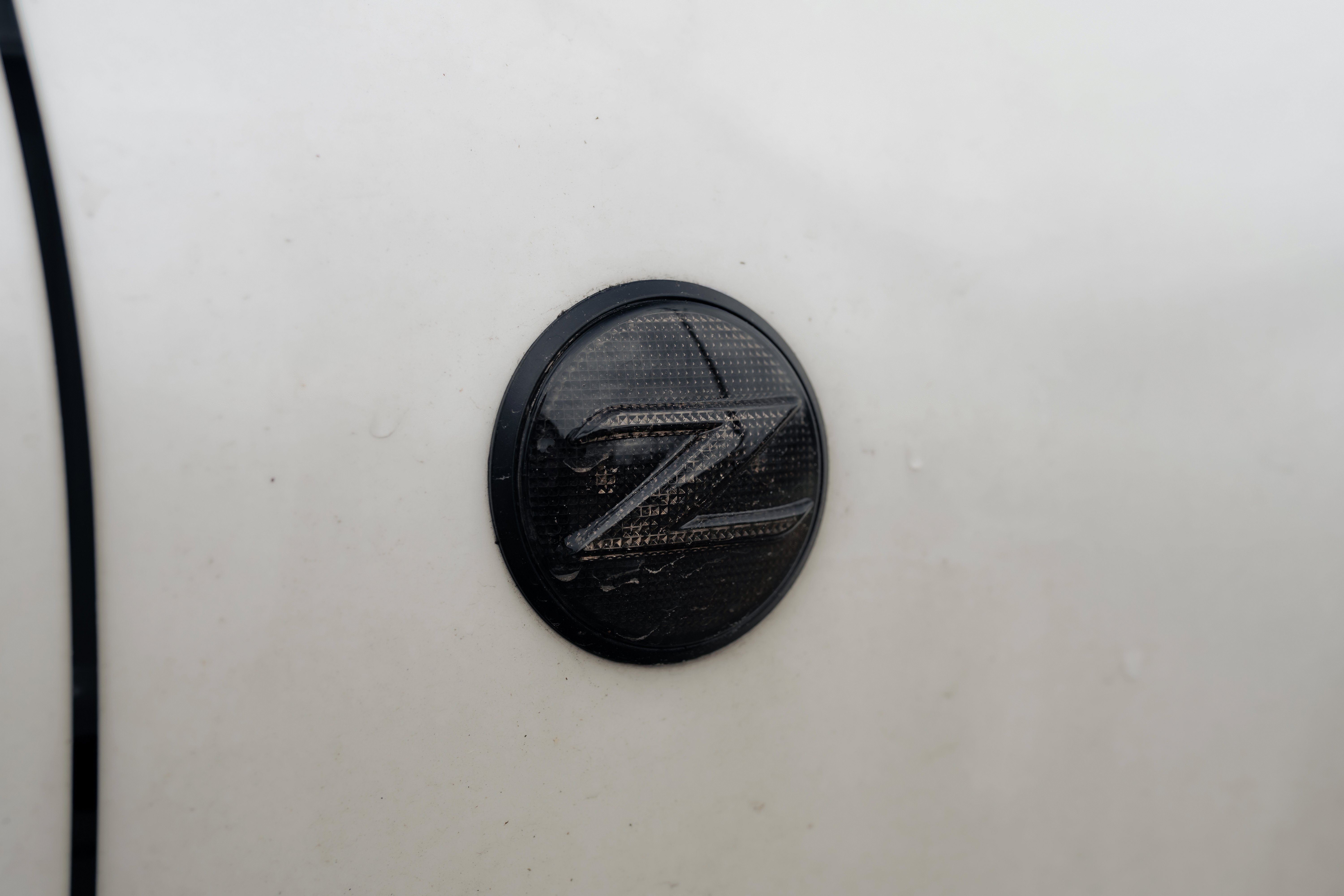 Glove Box Light
While seemingly inconsequential, the glove box light is one we get asked about often. This application takes a T5 bulb. We sell this one by GTR Lighting that gets the job done better than the stock bulb ever could.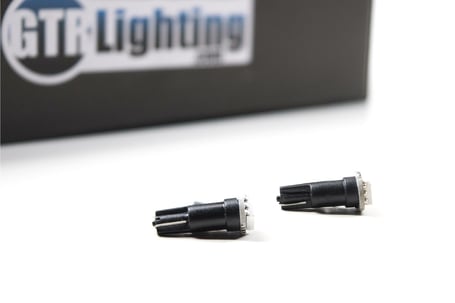 Trunk Light
Last, but never least, is your T10-size map and trunk light. Typically, these area lights are very weak and use a cheap OEM bulb. Thankfully, they are not difficult to swap out nor are they prohibitively expensive. These GTR Lighting 6-LED CANBUS Bulbs are crazy bright, making it much easier to see around your trunk in the dark. If the 6-LED bulb is not bright enough for you, there is also a 10-LED bulb to really shine some light on your interior.
Both are sub $35, so there is no need to break the bank for a set of lights you will use almost daily.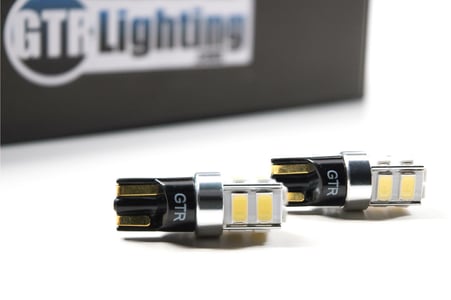 ---
CONCLUSION
Now that you have your VQ all kitted out with the best lighting gear, you can hit that late-night cruise with confidence. If you enjoyed this, check out the full range of products The Retrofit Source offers for your 2012-2020 Nissan 370Z.
You can also see the Morimoto XBs in action on Jeff Jones' Formula D drift car. We are talking about the headlights AND the taillights.
If you have any questions about the products mentioned here or just want to chat, reach out to our experienced customer service representatives at support@theretrofitsource.com. Feel free to drop us a comment below letting us know what you thought of the article and what mods you have on your 370Z!