We've all been there. Cruising down the highway at night when suddenly, you're blinded by an oncoming vehicle's ultra-bright LED or halogen lights. It's not just annoying—it's downright dangerous. As the old saying goes, "Do unto others as you would have them do unto you."
Today, we're going to go deep into the world of LED fog light bulbs, specifically the 2Stroke 3.0. We'll explore what sets it apart from the competition and why it's a game-changer in the automotive lighting industry. Plus, we'll touch on how to ensure your lights are properly aimed for optimal performance and safety.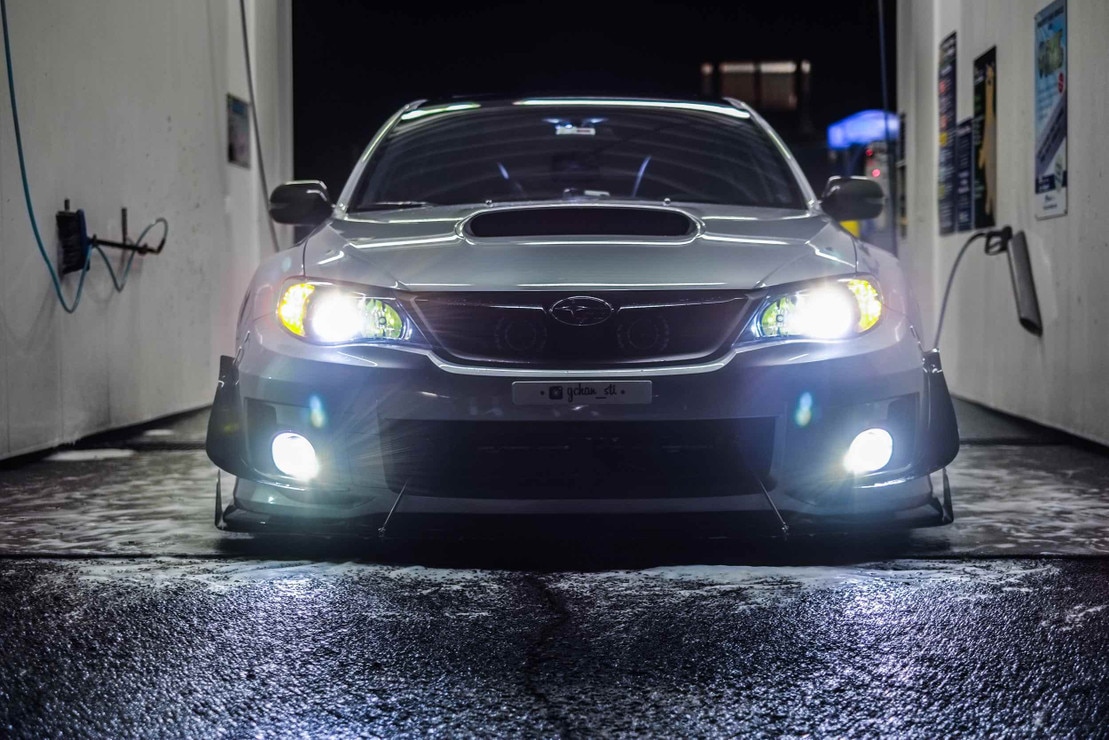 WHAT MAKES 2STROKE 3.0 STAND OUT?
The LED fog light bulb market is flooded with products boasting impressive specs and innovative features. But when it comes to actual on-road performance, many fall short. That's where the 2Stroke 3.0 LED Bulbs come into play.
Unlike many other LED bulbs for fogs, the 2Stroke 3.0 doesn't just promise—it delivers. It's not about the numbers game or fancy marketing tactics. It's about how these bulbs perform where it matters most—on the road, in the fog, at night.
The 2Stroke 3.0 LED Bulbs utilize the latest Z ES chips from Philips Lumileds. These small, high-performance chips allow for maximum lumen density and precision, recreating the output of the original halogen bulbs they replace.
THE IMPORTANCE OF HEAT MANAGEMENT
Heat management for LED bulbs is crucial for maintaining luminosity and reliability. The 2Stroke 3.0 LED Bulbs feature internally opposed 1.5mm copper boards that extract as much heat as possible from the area surrounding the LED chips, transferring it to the radiator at the back of the bulb.
The radiator housing, CNC machined from 6061 aluminum, conceals a magnetic levitating fan. This compact cooling system ensures that the bulbs remain within a safe operating temperature range, prolonging their lifespan and maintaining consistent performance.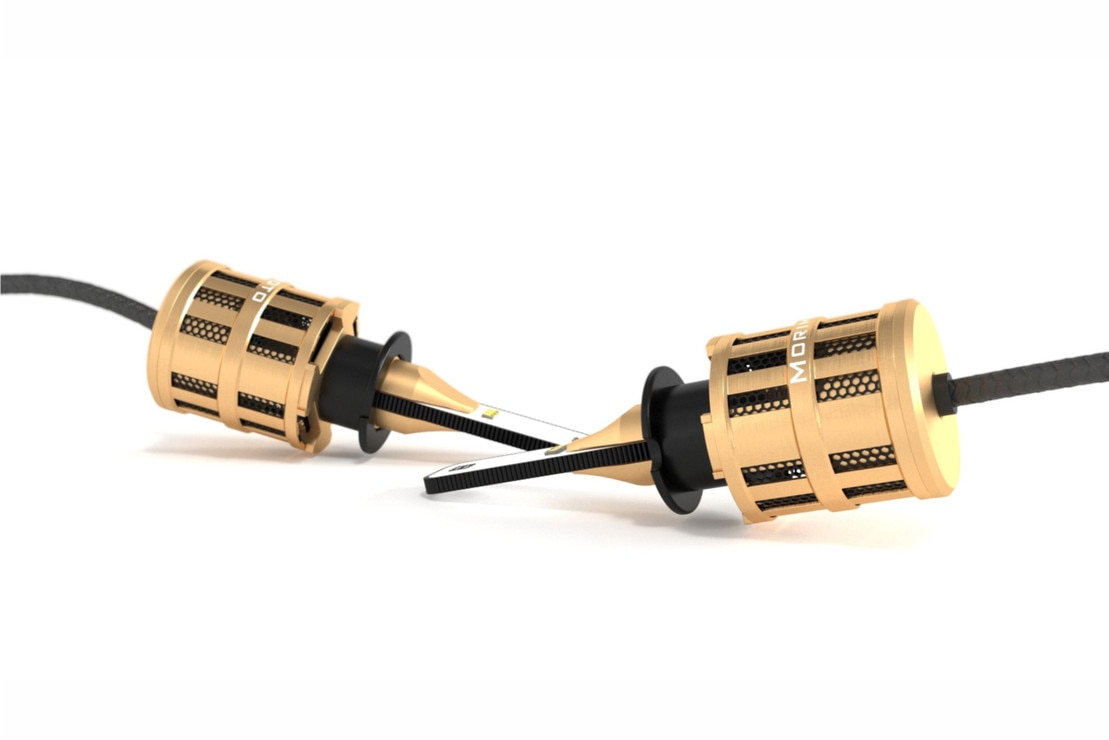 MORIMOTO 2STROKE 2.0
Starting at $178
SIZE DOES MATTER
One of the challenges with LED bulbs is their size. Many are too deep to fit inside fog lights with solid plastic rear housing caps. The 2Stroke 3.0, however, are among the most compact LED bulbs on the market. They're designed to balance size, power input to the LED chips, and thermal management, ensuring they fit and function perfectly.
PRODUCT SPECS AND WARRANTY
The 2Stroke 3.0 LED Bulbs come with a 3-year warranty, offering peace of mind alongside superior performance. They emit a raw intensity of 2,440lm each, with a power input of 23w and a current of 1.9A at 12V DC. The light source comprises six Philips Lumileds Z ES chips, emitting a cool 5700K color temperature. On top of that, they're easy to install by simply following this guide.
IN CONCLUSION
The 2Stroke 3.0 LED Bulbs are a testament to the fact that not all LED fog light bulbs are created equal. With their superior performance, compact size, and efficient heat management, they're a worthwhile investment for any driver seeking to improve their vehicle's lighting and safety.