Lights! Everyone has them. But not all lights are created equal. At The Retrofit Source, we've always been about pushing boundaries, challenging the status quo, and lighting the way (pun intended) for automotive enthusiasts. And once again, we're taking a quantum leap in the world of automotive lighting with the new 2Stroke 3.0 LED bulbs.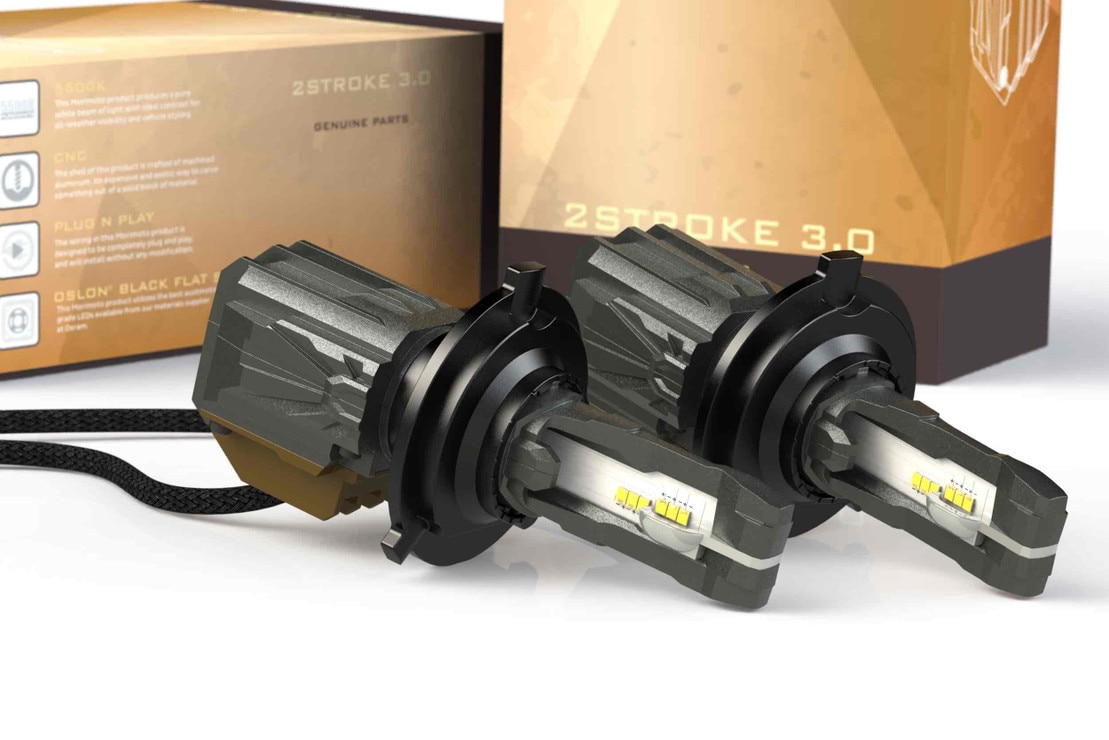 More Than Just a Bulb – It's a Revolution
Over the past year, Morimoto has been burning the midnight oil, crafting an LED bulb that's not just an upgrade, but a game-changer. The 2Stroke 3.0 doesn't just shine brighter; it smartly focuses on creating a beam pattern that mimics the original optics, ensuring more light for you and less glare for others. A win-win, right? Although these LED bulbs aren't yet DOT-approved for headlights in the US, our international customers and fog light enthusiasts can bask in the glory of the 2Stroke 3.0.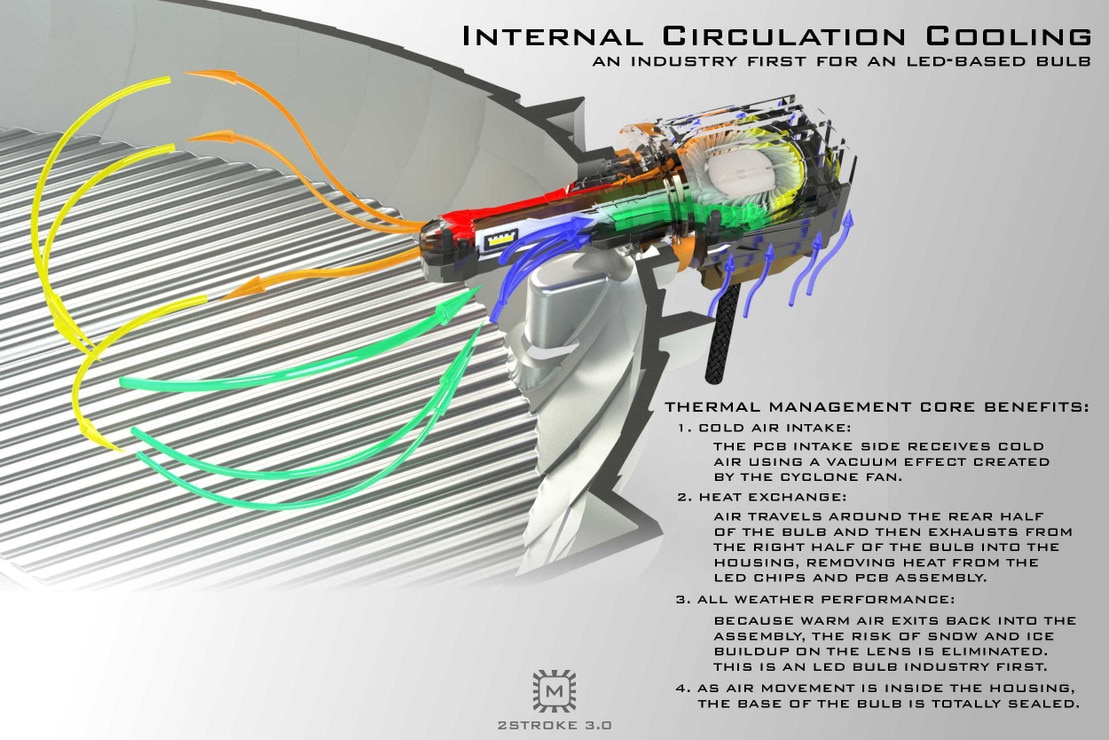 Innovation at Its Core
Our team has integrated a micro-optic reflector, a feature that singlehandedly enhances the bulb's ability to illuminate even the toughest of terrains. With this bulb, we're giving you more lumens on the road without compromising on the design or the aesthetics.
Why Choose the 2Stroke 3.0?
Precision Engineering

: Its advanced PCB technology is second to none, closely simulating the filament size of traditional bulbs.

Optimized Design

: Each bulb size is meticulously designed for optimal output.

Flexibility

: The bulbs offer 360 degrees of rotation, ensuring the perfect light orientation irrespective of the vehicle.

Unmatched Cooling

: Say goodbye to overheating issues with our state-of-the-art internal circulation cooling system.

Durability Meets Elegance

: The LED Driver is built to withstand the harshest of conditions while adding a touch of elegance to your vehicle.
But, Don't Just Take Our Word for It
Our community of car enthusiasts has been quick to adopt and review the 2Stroke 3.0. Robert found them to be brilliantly bright for his 2010 Yaris. Leon felt the difference instantly. Spencer was thrilled with the perfect beam distribution, while Jonathan was ecstatic about the effortless installation on his Tacoma. In the words of Pat C, these lights truly "light up the road."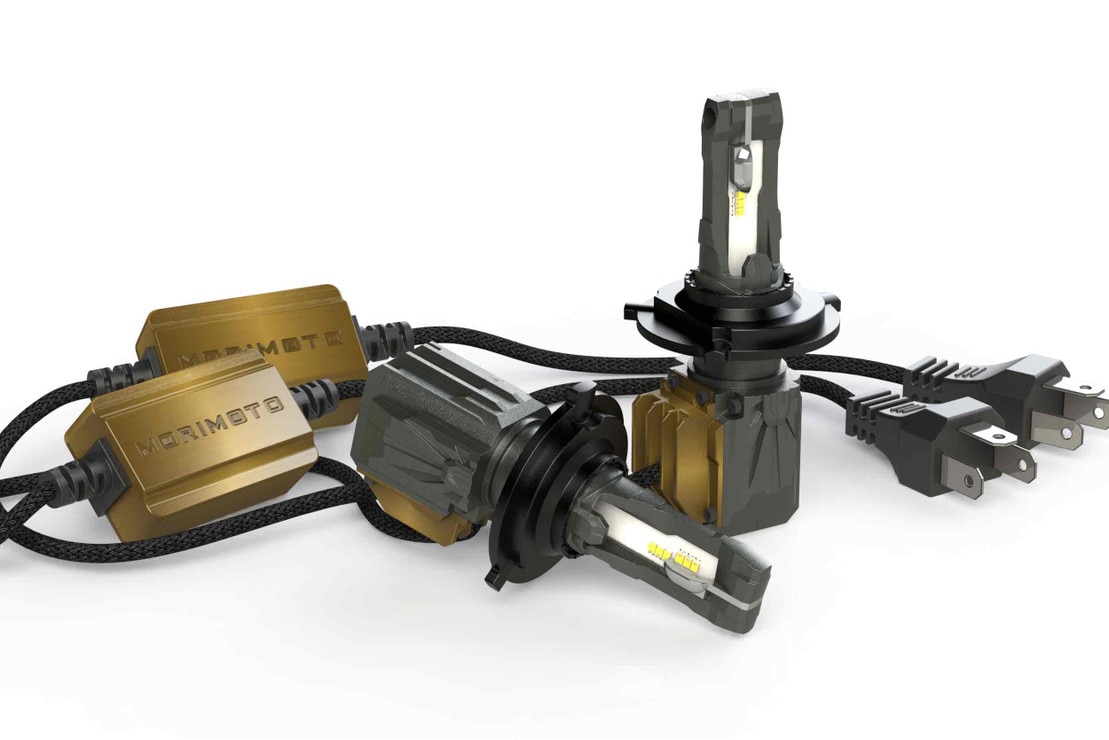 Starting at $206
A Premium Experience Awaits
In a market filled with flashy deals and loud claims, we're here to offer a premium experience. It's not about just selling bulbs; it's about elevating the driving experience. And for us, it's always been about quality, innovation, and a touch of wit (because who said car parts can't have a personality, right?).
Whether you're an old friend or a new visitor, we invite you to experience the 2Stroke 3.0. Because at The Retrofit Source, we believe in delivering not just products, but promises. After all, we've been doing this for over a decade, backed by a team of enthusiasts who eat, sleep, and breathe automotive lighting.
Interested? Dive in and discover the future of automotive lighting with the 2Stroke 3.0. Because when it comes to lighting, we've got the best seat in the house.