The BEST Performing LED Headlights for the 2019+ Ford Ranger
If you are a fan of the Morimoto XB headlight line, and you own a 2019, 2020, or 2021 Ford Ranger, you are going to love what Morimoto has brought to the table. With their new Bi-LED Headlights for the 2019+ Ranger, Morimoto has made a huge improvement over stock in both performance and aesthetic areas.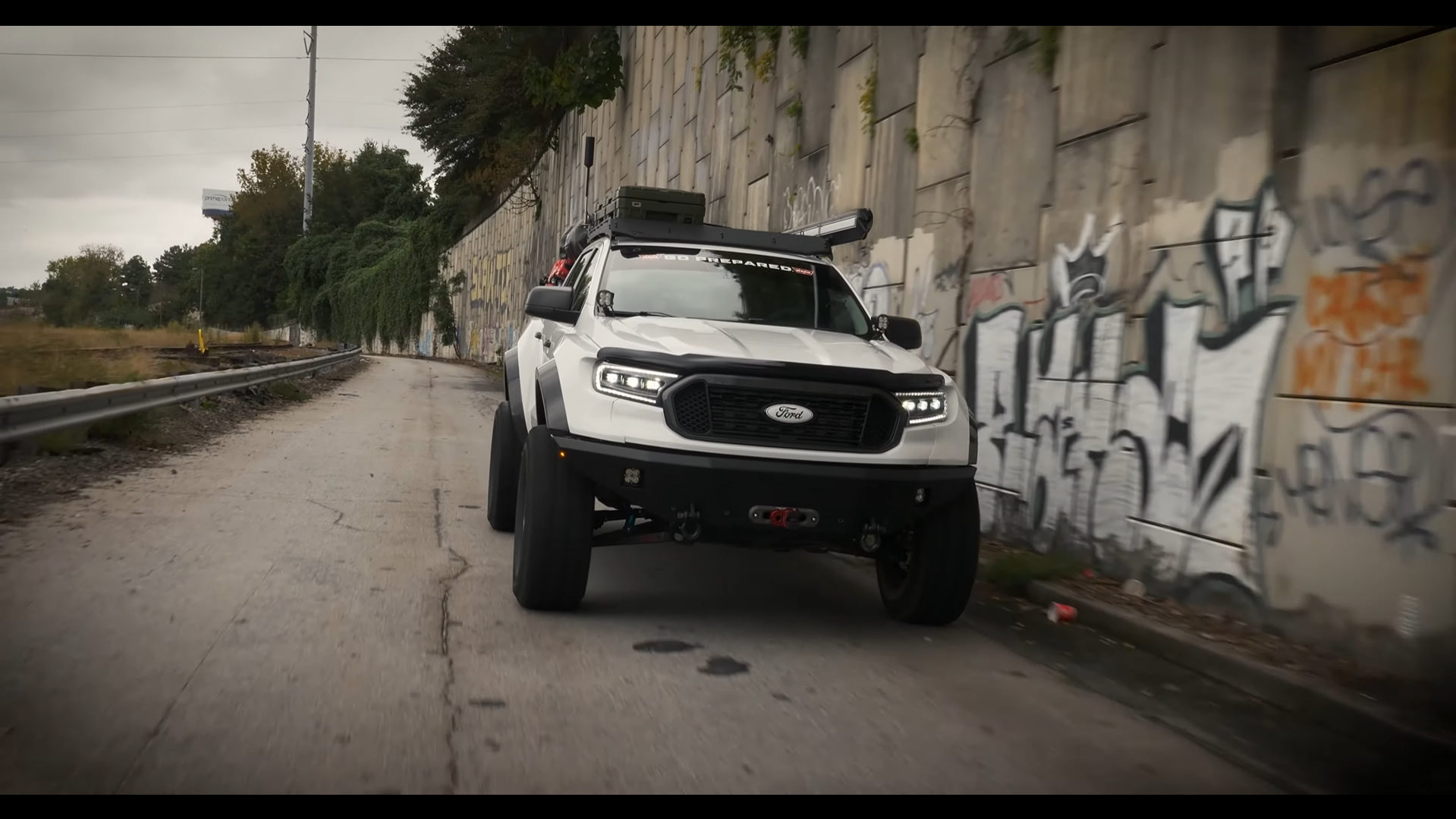 While maintaining the proper mounting points and necessary connectors to make this headlight truly plug-and-play, Morimoto has created a great alternative for OEM replacement. Improved performance, build quality, and longevity are just a few features that make this XB LED headlight worth the upgrade.
ABOUT
With this specific release of the XB LED headlights, Morimoto has produced their first set with three Bi-LED projectors. This means you get three low beams and three high beams to provide you with maximum light output. In addition to the improved output, the XB beam pattern is wider than stock and will outperform other aftermarket options.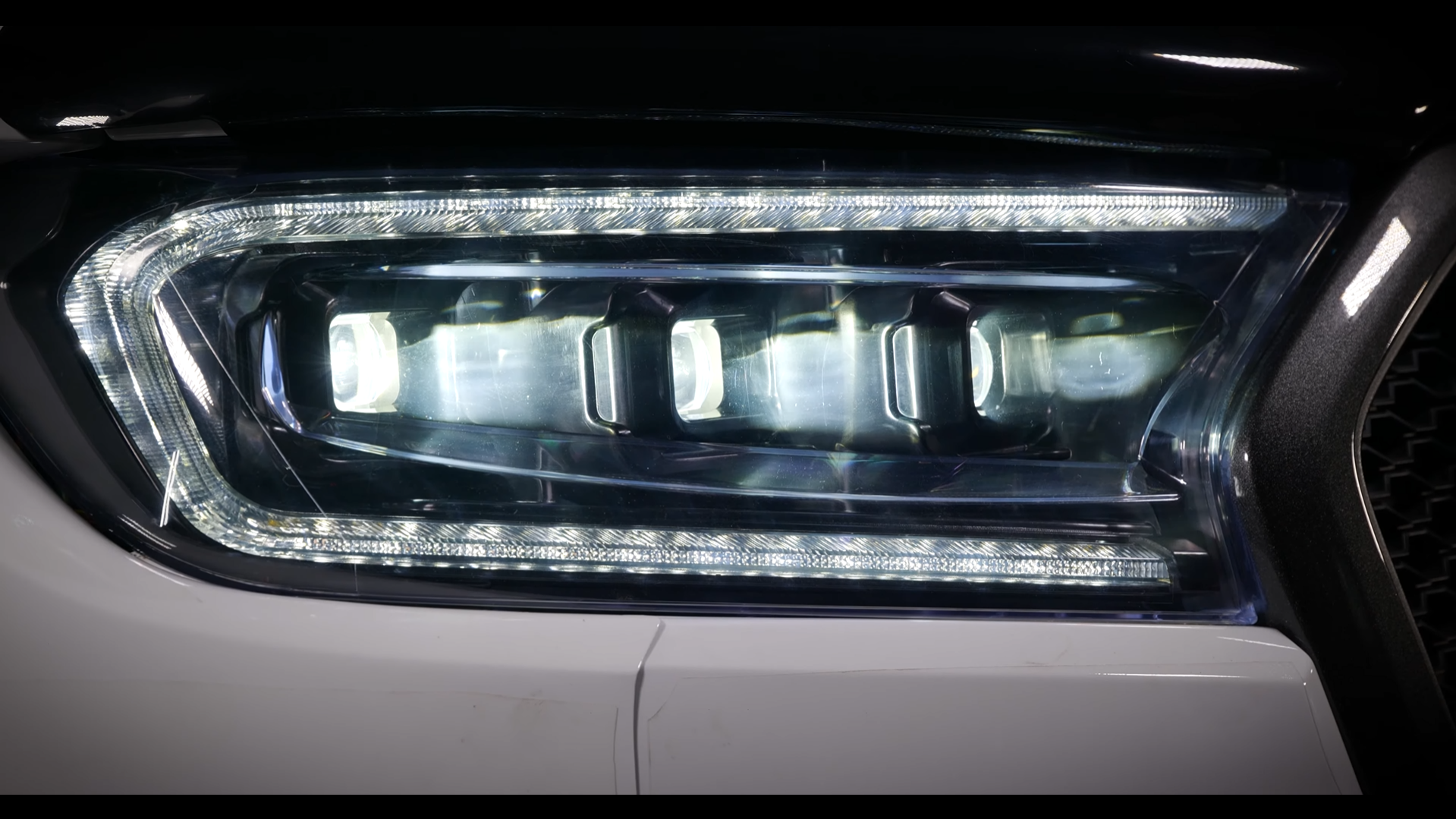 The XBs feature an extremely bright LED daytime running light (DRL). It looks fantastic and can easily be seen, even on the brightest of days. The DRL also doubles as a turn signal that operates in two modes. The best of the two, at least in our opinion, is the sequential signal that travels from the grill to the outer edge of the light. If you are into standard blinkers, the XB Bi-LEDs can be set to that formation.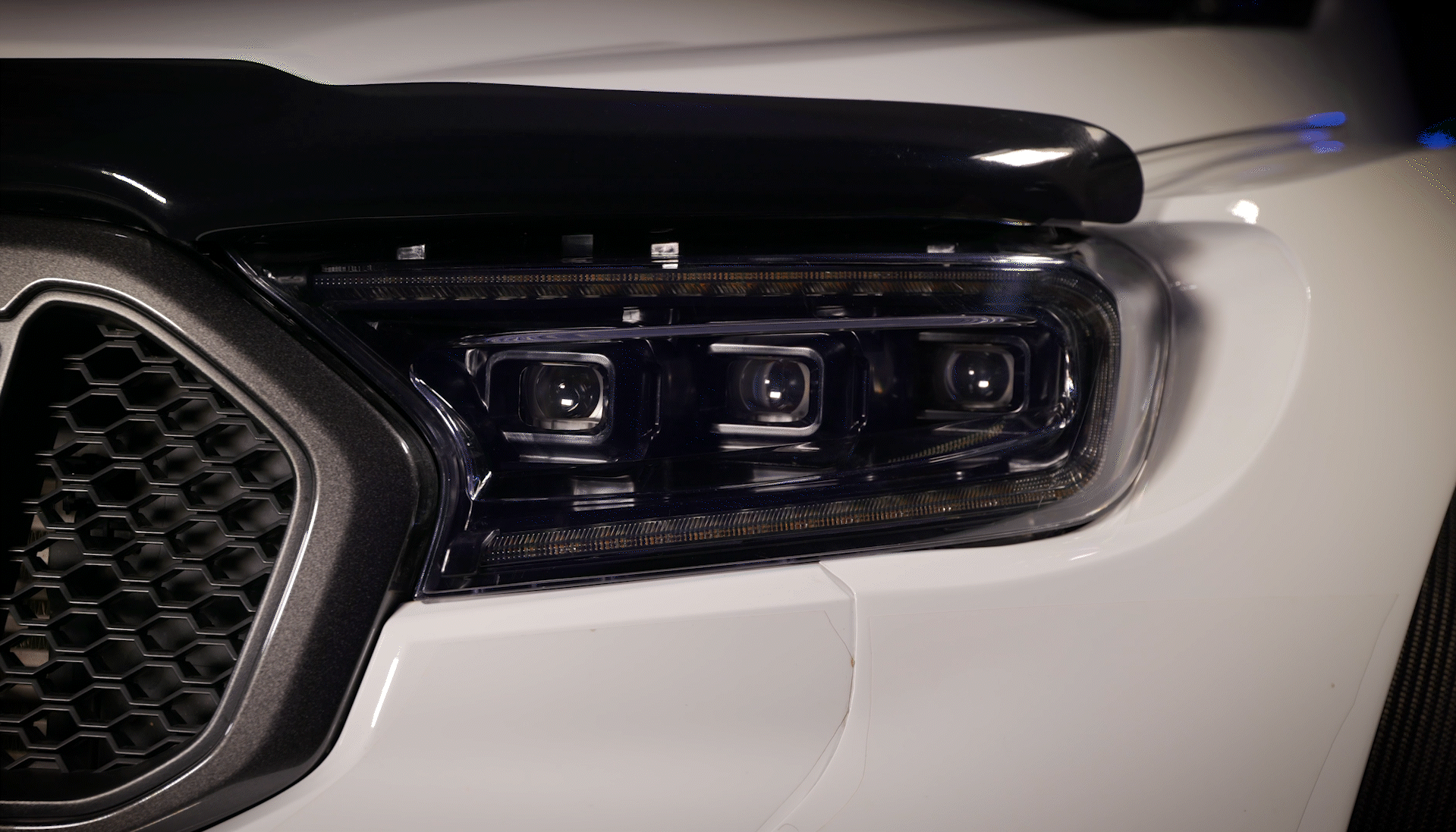 There is also the exceptional start-up sequence that really gives these headlights a boost over the competition. The three Bi-LED projectors pulse to a start in two different brightness levels before settling into their daytime driving operation.
Morimoto has also gone through the effort to ensure that these are DOT compliant and meet all SAE, FMVSS108 Standards. You can drive easy knowing your lights are 100% United States road legal. This is of course when they are aimed properly, but that is easy to do with the integrated adjusters.
These Morimoto XB LED headlights are designed for and tested to work on your Ranger without any modifications. They have produced these in a way that you can plug into the factory connectors without any error codes or flickering. Combined with the stock mounting points, the XBs are an easy plug-and-play job. They will also work with Rangers that came with the stock LEDs and Rangers with stock halogen headlights.
PERFORMANCE
Morimoto has maintained their reputation of offering better-than-stock light output with these XB Bi-LEDs. The stock halogen headlights only emit 450 Max. lux for the low beam. It is an acceptable rating but can be improved. On the XBs, a total of 800 Max. lux is emitted from its three Bi-LED projectors.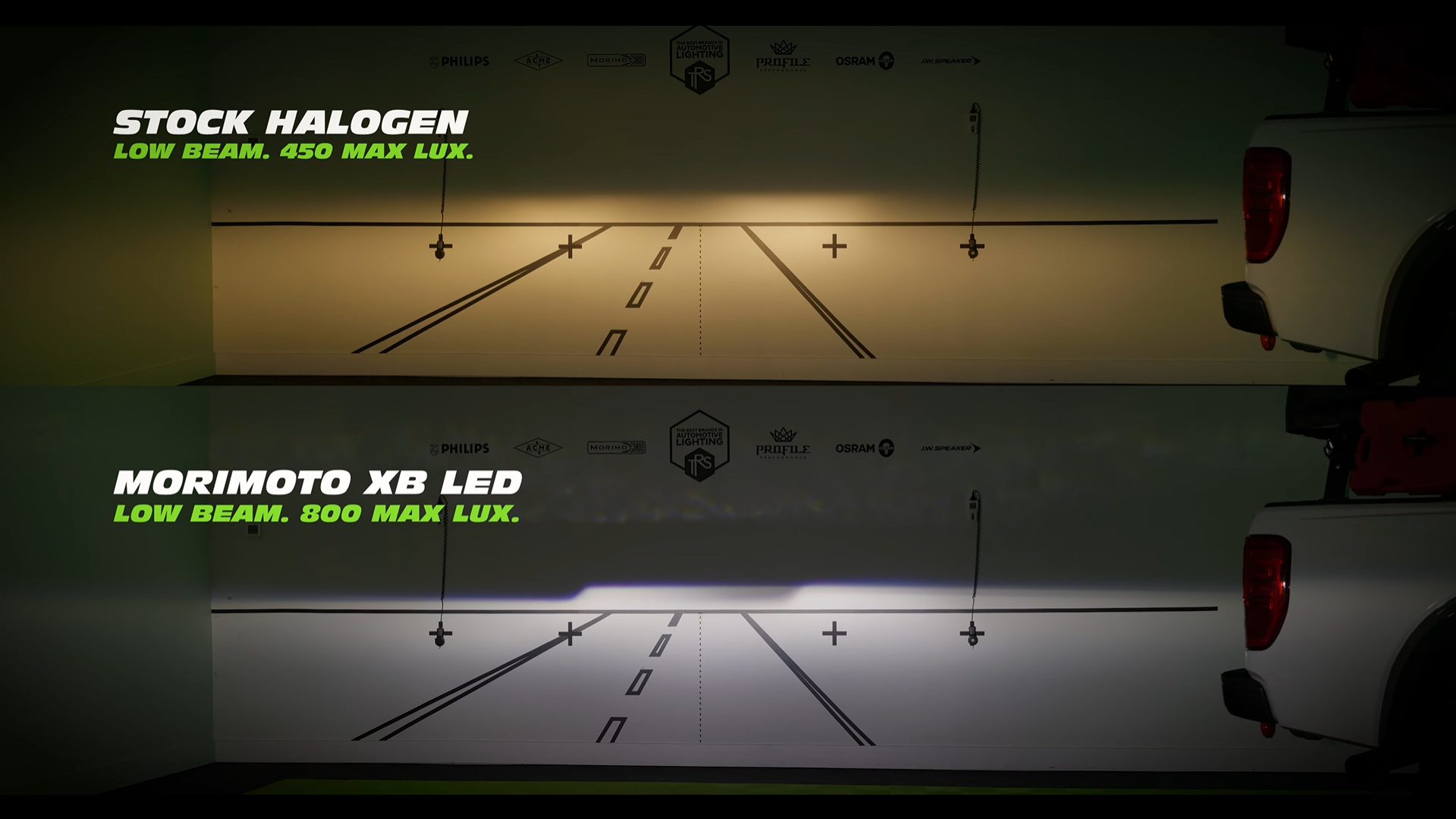 As for the high beam, the halogen headlights emit 800 Max. lux. That is only the low beams on the Morimoto XBs. The XBs emit 990 Max. Lux, much better than stock.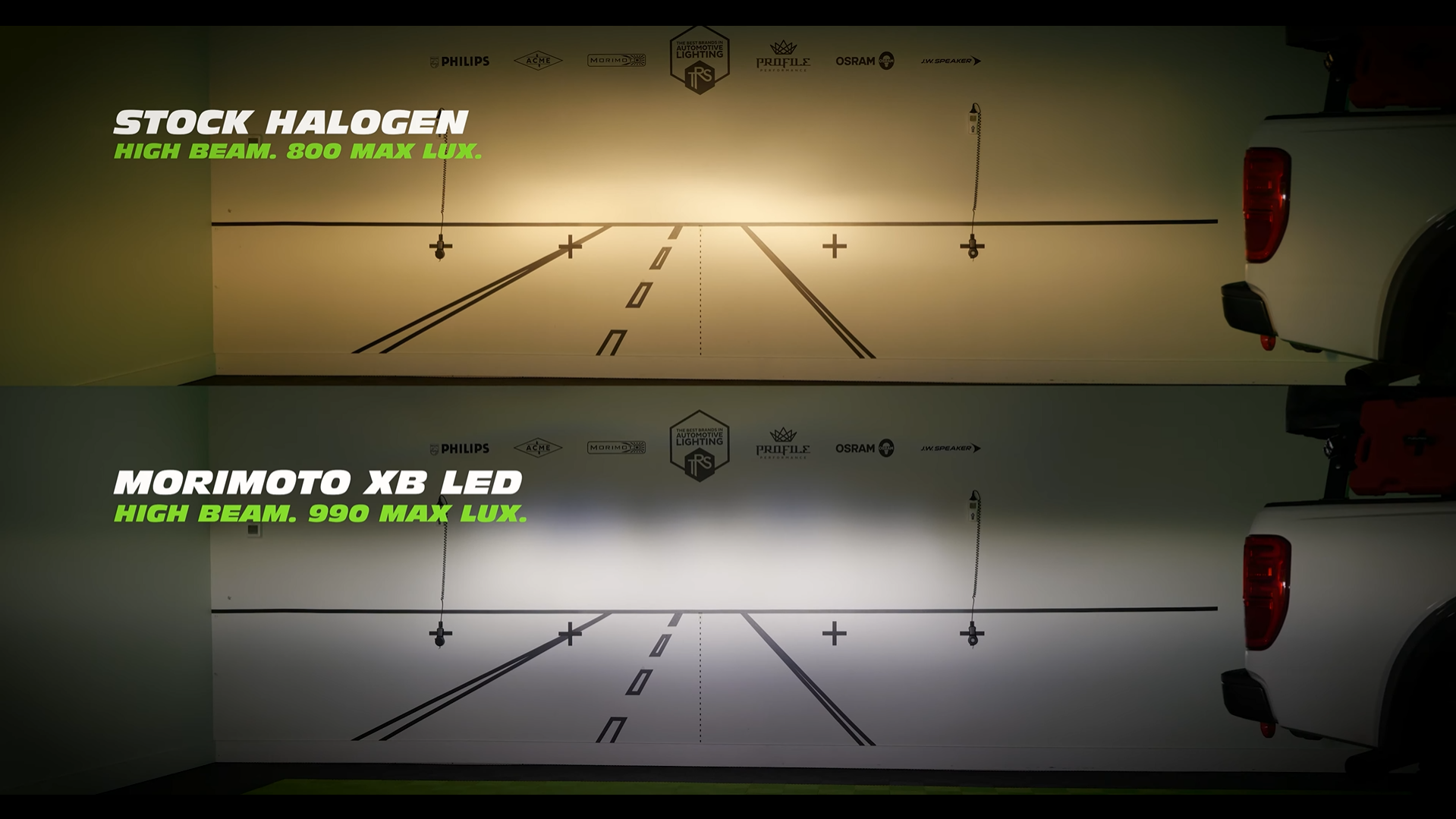 Beyond the improved light output, Morimoto has improved the beam pattern with a wider spread and increased height for the high beams. There are also sharper cutoffs and defined edges.
---
If you're more of a visual learner, be sure to check out our video below talking you through the Morimoto XB Bi-LED Headlights for the 2019+ Ford Ranger. While you are there, make sure to like and subscribe to our channel for the latest lighting upgrades for your vehicle. Also, be sure to check out our range of headlight options on TheRetrofitSource.com.
Have any questions about one of the products we mentioned? Contact us today, and our customer service team would be happy to help.