Yo, fellow Camaro freak! You know the thrill of the open road, the guttural roar of the engine, and the sheer joy of driving your 2010-2015 Chevrolet Camaro. But what if you could take that experience up a notch? That's where our 2010-2015 Chevrolet Camaro Headlight Package comes in.
Stock Headlights: A Thing of the Past
When Chevy brought back the Camaro, it was a game-changer, leaving the Mustang in the dust. But let's be honest, the stock headlights left a lot to be desired. If you've tried plug-n-play HID or LED lights or even a complete set of aftermarket "projector" headlights, you've probably been left wanting more. That's where a projector retrofit comes in, and not just any retrofit - our projector retrofit package is specifically tailored for your 2010-2013 Camaro. This is the last set of headlights you'll ever need.
Why Settle for Average?
Stock headlights are just that - stock. They're the default, the easy option. But you didn't buy a Camaro because you wanted easy, did you? Pre-made aftermarket projector-style headlights often come with weak halos and subpar projectors. They lack the ability to stand out and be customized to your taste. But with our retrofit package, the ability to customize is clear, and your ability to see well at night is even clearer. There's no contest between the off-the-shelf option and the projector retrofit option.
A Little Effort Goes a Long Way
We get it. The idea of opening your headlights and modifying them can be a bit daunting. But trust us, a projector retrofit isn't as complex as it sounds. With a bit of time and effort, you can achieve a transformation that will leave you wondering why you didn't do it sooner. Plus, we've done the hard work for you by selecting the right parts for the job, based on our extensive experience with hundreds of retrofits and thousands of Camaro owners.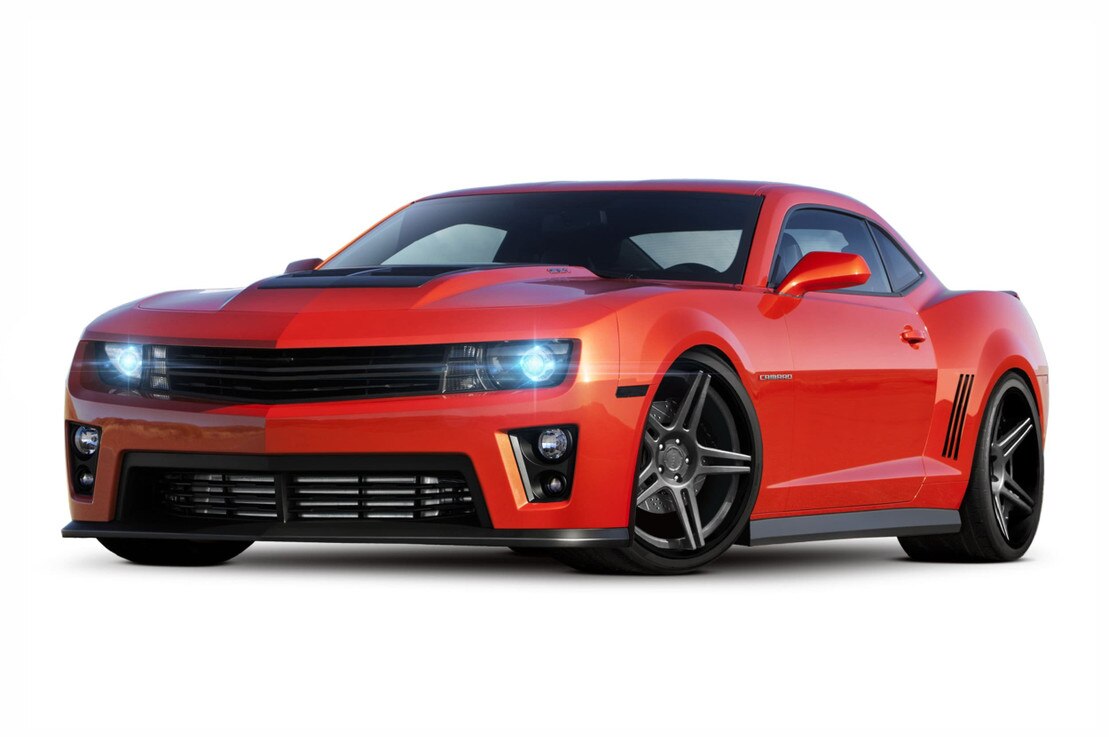 Power and Control
Power is nothing without control. Our Camaro Retrofit kit is based on Morimoto's top-notch bi-xenon projectors, renowned for their picture-perfect light output. With a super wide and intense beam pattern, these projectors harness the full potential of the HID system and project it into a controlled beam that illuminates the road ahead, all while eliminating glare to oncoming traffic. They're ideally suited for use in the Camaro's headlight reflectors and install easily with minimal modification using the included hardware. Once mounted, their aim can be fine-tuned just like the stock headlights, using the adjusters on the back of the housing.
Plug n Play
When it comes to your wiring, don't cut corners. A subpar harness can lead to your headlights failing. Our kit comes with the following:
Triple-sealed twin relays

14ga. stranded copper wiring

Over-molded fittings

Plug-n-play functionality
This helps ensure everything functions properly and permanently from the car's in-cabin controls. The Camaro Retrofit kit comes with all the required wiring parts and pigtails, so it's completely plug n play with your stock wire harness, guaranteed!
Everything You Need
We carefully picked the rest of the components for the Camaro retrofit package. This was done to perfect the looks & light output of your headlights. We love Morimoto's HID bulbs and ballasts because they're reliable, efficient, and perform like a champ. They fit perfectly inside Camaro headlight reflectors and look factory-finished. Standard in chrome, they can easily be painted to match your Camaro. When you put together a set of high-end headlights, you don't want moisture in them the first time it rains - which is why the kit also comes with RetroRubber sealant.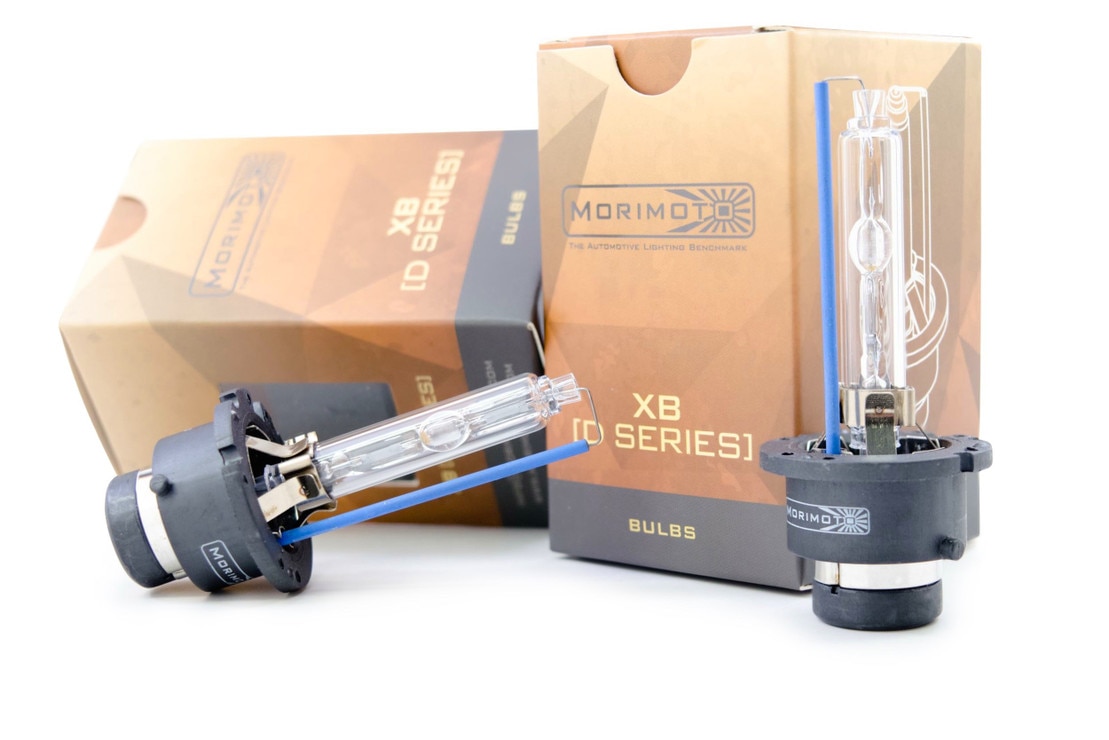 What's in the Box?
The Camaro Retrofit package includes:
2x Mini D2S 5.0 LHD or M LED 2.0 LHD Projectors

2x Panamera 2.0 LED Switchback Shrouds

1x Roll Morimoto RetroRubber

Morimoto XB35 HID Ballasts, Morimoto XB HID 6500K D2S Bulbs, H13 MotoControl Harness (with HID option)

High/Low Splitters (with LED option)
Compatibility and Legalities
You'll have to modify your stock headlight housings to install this kit. These components are spec'd for this vehicle as the most appropriate options, but are not a direct fit. A little bit of DIY spirit and some elbow grease will be required!
HID and LED projectors are street-legal in the USA for Fog Light use only. They are not compliant with DOT / FMVSS108 and are not street-legal in the USA for Headlights. Legal for off-road use in Snowmobile and ATV headlights and off-road racing use only auxiliary or forward lighting. Remember that international street legality varies by country.
Tech Specs
The retrofit kit boasts an intensity of 6,500lm (estimated combined), powered by 35w (D2S HID Option). The lens diameter is 3.0in, and the light color is a cool 6500K white. Please note that modification is required for installation.
Light Up Your Night
Ultimately, our 2010-2015 Chevrolet Camaro Headlight Package is more than just a lighting upgrade; it's an investment in your vehicle's performance, safety, and aesthetics. Illuminate your drive, enhance your safety, and enjoy the journey like never before.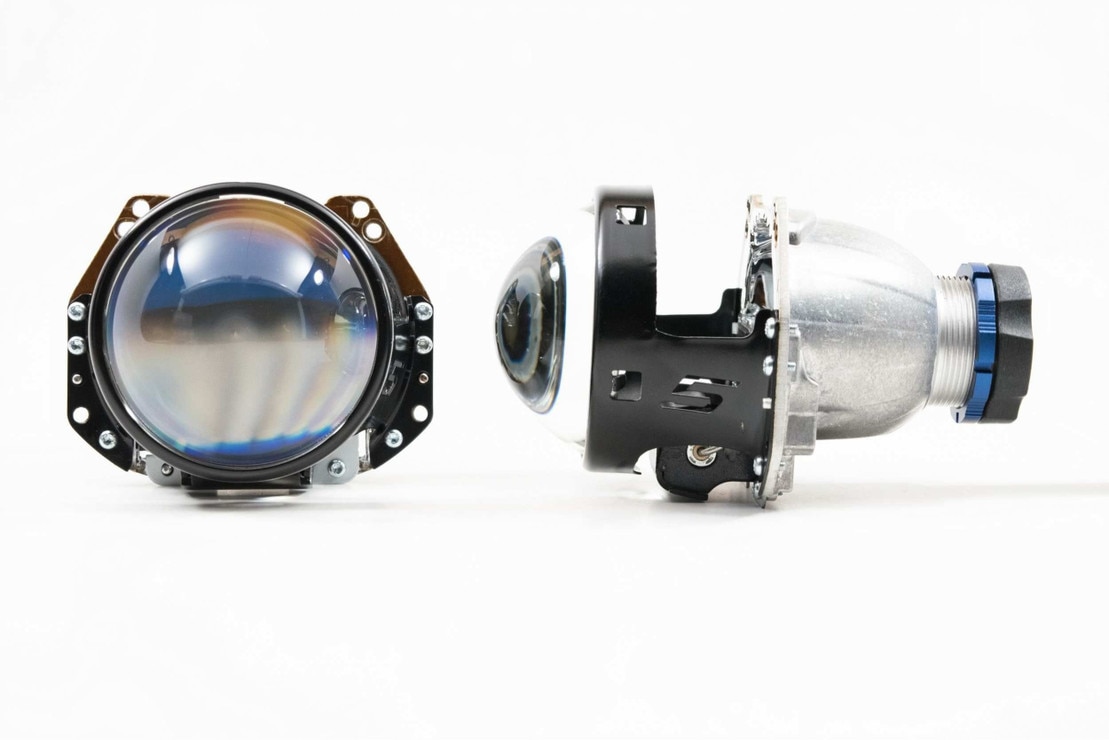 2010-2015 CHEVROLET CAMARO
Starting at $499.70
Let's Get Started
Are you ready to take your Camaro to the next level? We're here to help you every step of the way. Whether you have a technical question, need a personalized recommendation for your project, or require help with an install, our team is ready to assist. For those with vision impairments or other impairments covered by the Americans with Disabilities Act or a similar law, we're here to discuss potential accommodations related to using our website. Please contact us at 404-220-7940 or email us at support@theretrofitsource.com.
Our goal at TRS is to ensure the success of your project. So, what are you waiting for? Ignite your passion for night-time driving with us. Contact us today to get started and let us help you transform your driving experience!