The Ferrari 355 is a classic car that has captured the hearts of automobile enthusiasts worldwide. Its timeless design and powerful performance have made it a cherished model for many. But, like any classic car, certain features can become outdated over time. One such feature is the factory fog lights. Many owners find themselves with original units that have pitted and cracked glass lenses.
But what if you could not only rejuvenate the front-end of your F355 but also significantly enhance your nighttime visibility? That's where the Ferrari F355 (95-98): Morimoto XB LED Fog Lights come in.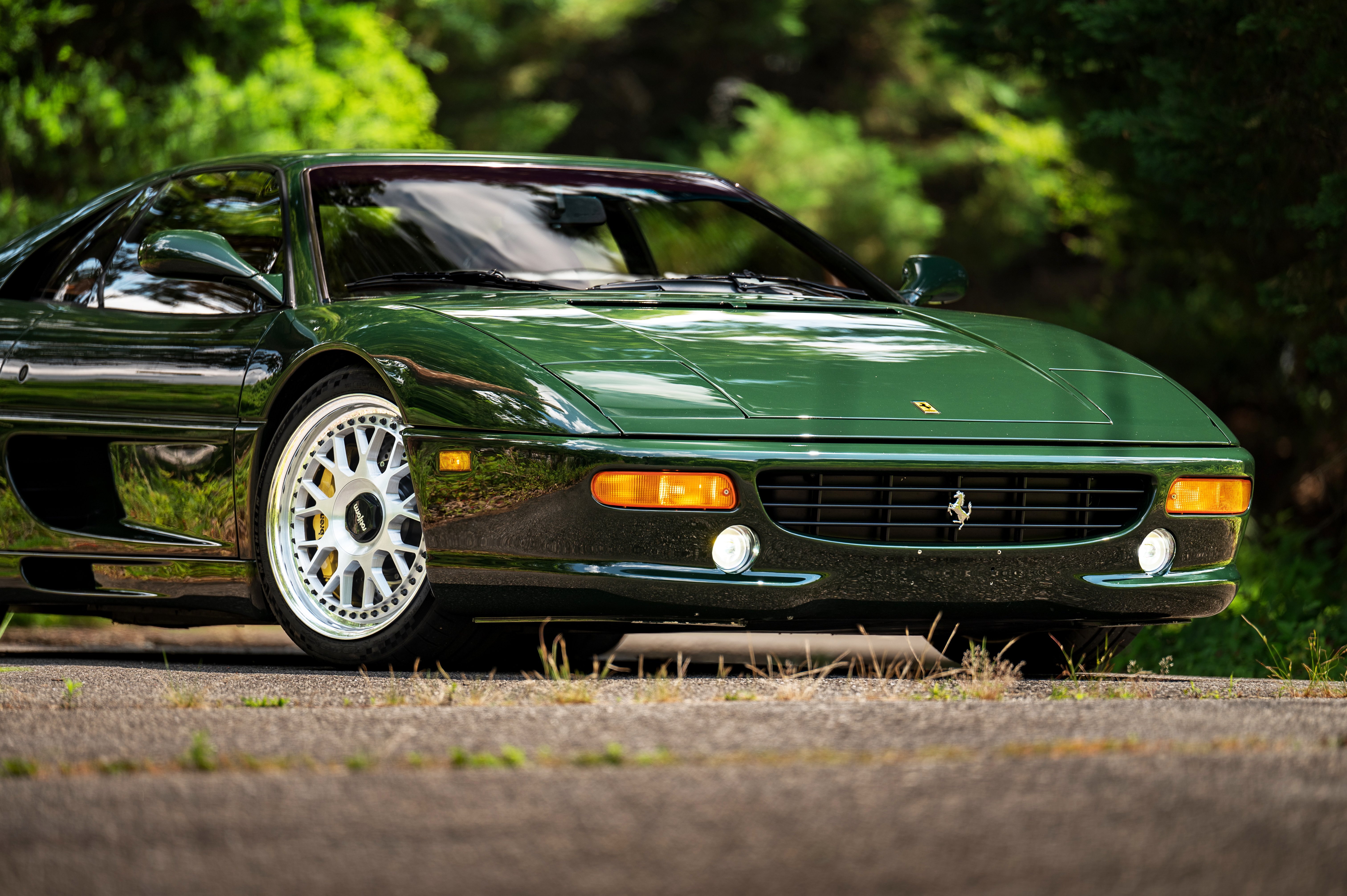 A Perfect Fusion of Style and Performance
These vehicle-specific LED projector fog lights are designed to perfectly complement the delicate period-correct styling of your car. The housings are injection molded out of gray plastic, just like the stock units, and the internal bezel surrounding the optic is electroplated in chrome. This offers a similar appearance to the original reflector-based fog lights on the car, ensuring a subtle, seamless integration that most people wouldn't even notice.
But the Morimoto XB LED fog lights are not just about aesthetics. They're about performance too. Here's what you can expect:
Improved Visibility
Powered by three Nichia 3800K LED's, these fog lights produce around 1200 raw lumens per side. The projector-based optics concentrate a total of 2400 lumens of warm white light into a beam that's super wide and perfectly distributed for use as a fog light.
Longevity
These fog lights have a virtually infinite lifespan, ensuring you won't have to worry about replacing them anytime soon.
Quality Construction
The Morimoto XB LED fog lights are well-built and designed to withstand the test of time.
Exceptional Value
The Morimoto XB LED projector fog lights are not just about looks and performance. They also offer exceptional value. Here's why:
Affordable
They are priced at a fraction of what you'd pay for new OEM fog lights—if you could even find them.
Warranty
Best of all, they come with an unbeatable 10-year warranty, giving you peace of mind with your purchase.
Hassle-Free Installation
Ease of installation is another key feature of the Morimoto XB LED Fog Lights. These complete Ferrari fog light housings will swap directly in place of the original halogen fog lights, using all of the stock mounting locations. Their aim can be perfectly dialed in with the integrated height adjusters.
Plus, the Morimoto XB LED Fog Lights are designed to work without any special wiring. They will plug into the factory connectors for the stock fog lights, and each assembly includes all necessary connectors, rubber seals, and pigtails for a plug-n-play install.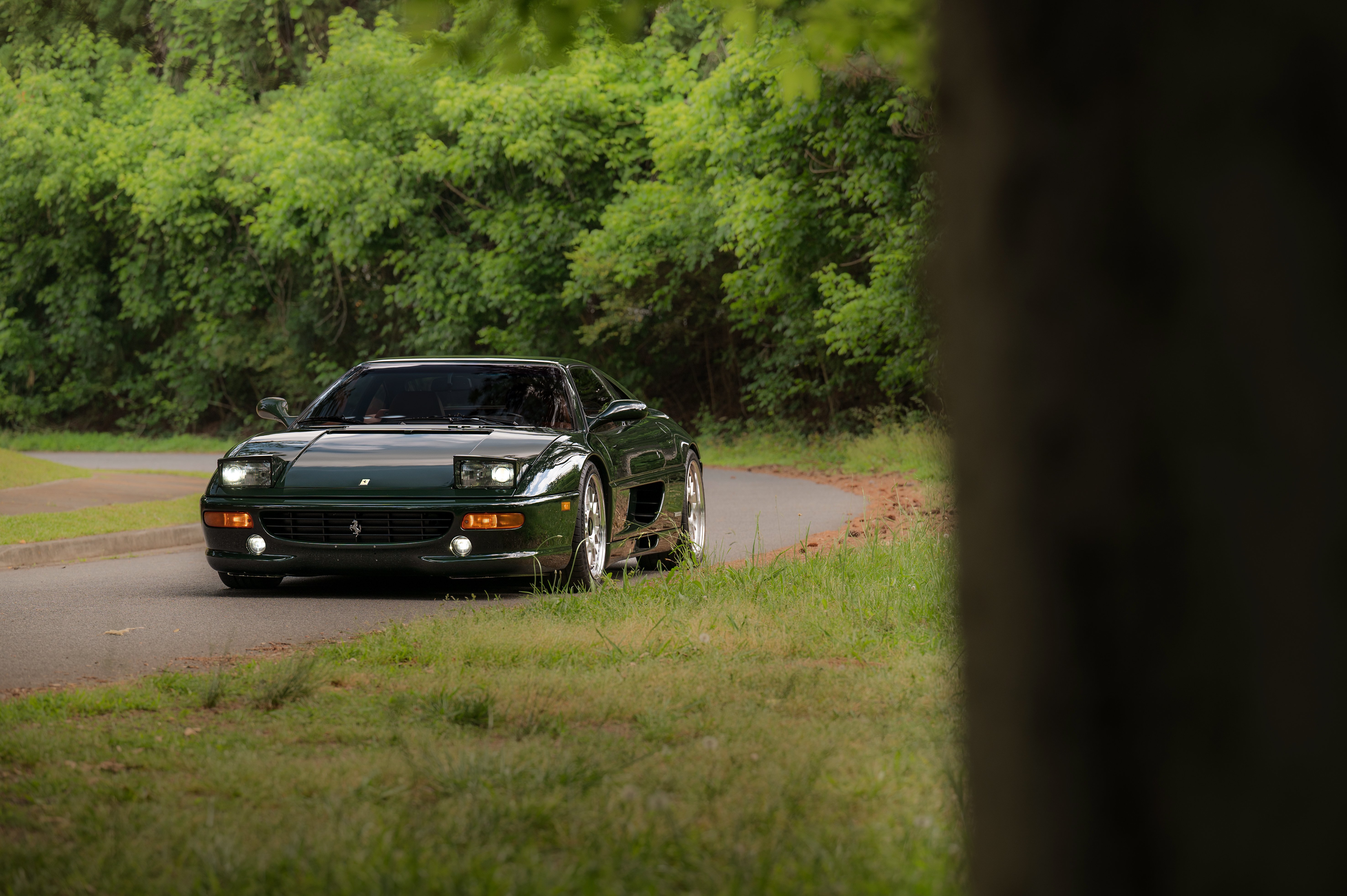 Superior Light Output
Morimoto specifically selected the LEDs to produce a warmer colored light output, giving them a more period-correct appearance on the F355. They also meet or exceed all SAE, DOT, and ECE regulations. This ensures that your new fog lights are not only stylish but also safe and compliant with all relevant standards.
In Summary
The Ferrari F355 (95-98): Morimoto XB LED Fog Lights are a no-brainer for any F355 owner. They offer:
Improved output
With warm white LEDs and modern LED optics, you'll enjoy vastly improved visibility on the road.
Subtle design
The fog lights blend seamlessly with your car's aesthetics, ensuring a subtle design that most people wouldn't even notice.
Easy installation
With plug 'n play connections, installation is a breeze.
Quality and compliance
Produced from the best materials, backed with a five-year warranty, and designed to comply with all standards, these fog lights are a reliable choice.
So why wait? Refresh the front-end of your F355 with a fresh set of fog lights today. You'll not only enhance your car's looks but also vastly improve your nighttime visibility. It's a win-win situation.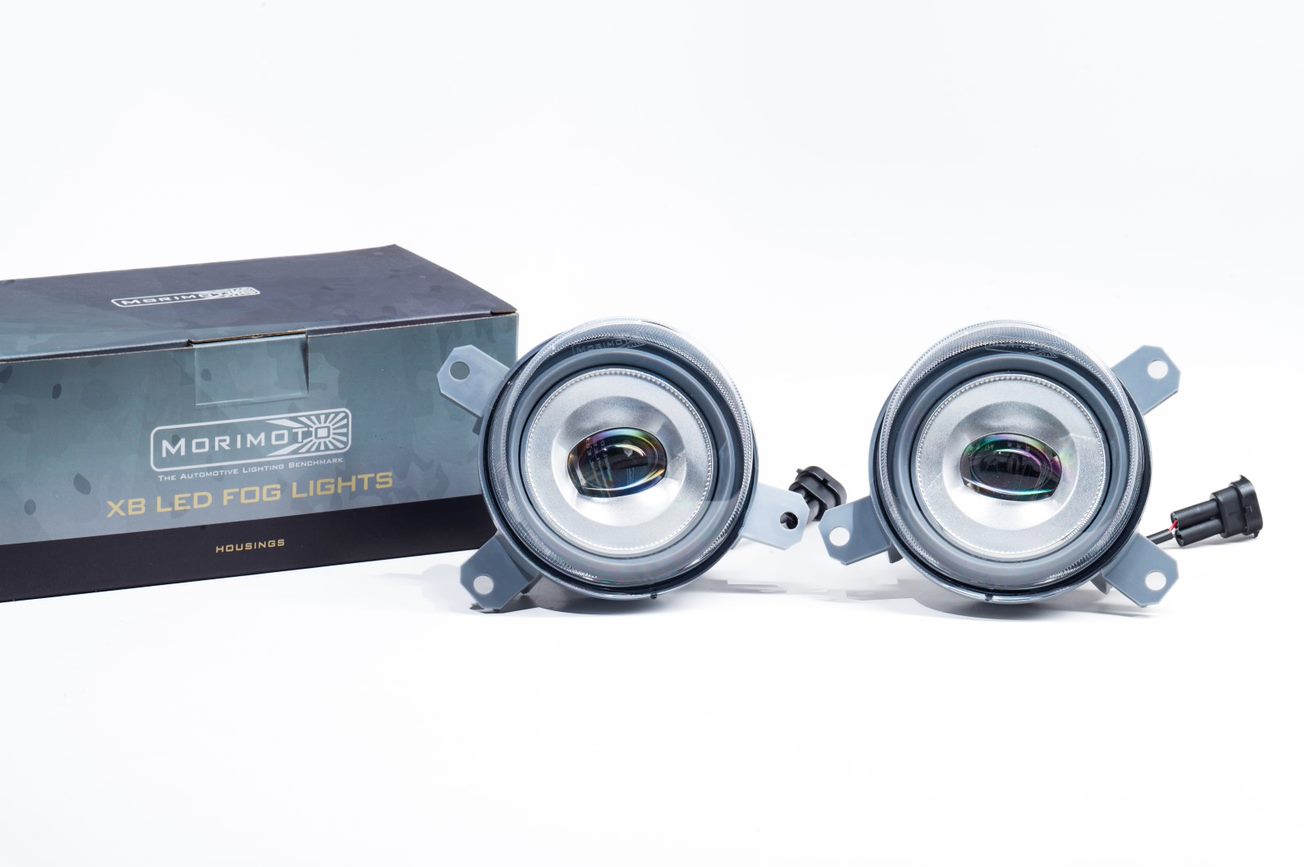 What's Included in the Package?
When you purchase the Ferrari F355 (95-98): Morimoto XB LED Fog Lights, you'll receive the following:
2x Type Ferrari 355 Morimoto XB LED Fog Lights

Plug-n-Play Connection Kit

A 10-year warranty for peace of mind
Compatibility
These fog lights are compatible with:
Ferrari F355: 95-98 (Berlinetta, Spyder, GTS)

Ferrari F512M: 94-96

US Spec Cars: Confirmed

EU Spec Cars: May Vary / Not confirmed
They replace Ferrari Part # 16473 and #16474. Additionally, they're also designed in accord with DOT, SAE standards.
Tech Specs
Here are the technical specifications of the Morimoto XB LED Fog Lights:
Input Socket

: Ferrari 880 Male 2 Pin

Weather Rating

: IP67 Waterproof

Lens Material

: High Impact Polycarb (UV-Resistant)

Shell / Heat Sink

: Powder Coated Cast Aluminum

Light Source

: 3x Nichia LED

LED Optics

: Kuria Fog-Projection Lens

Intensity

: 1,200lm (raw; each)

Color

: 3800K (Warm White)
In conclusion, the Ferrari F355 (95-98): Morimoto XB LED Fog Lights are a fantastic upgrade for your classic Ferrari. They offer a perfect blend of style, performance, and value, making them an excellent choice for any F355 owner. Don't let outdated fog lights hold you back. Illuminate your drive with the Morimoto XB LED Fog Lights and experience the difference today.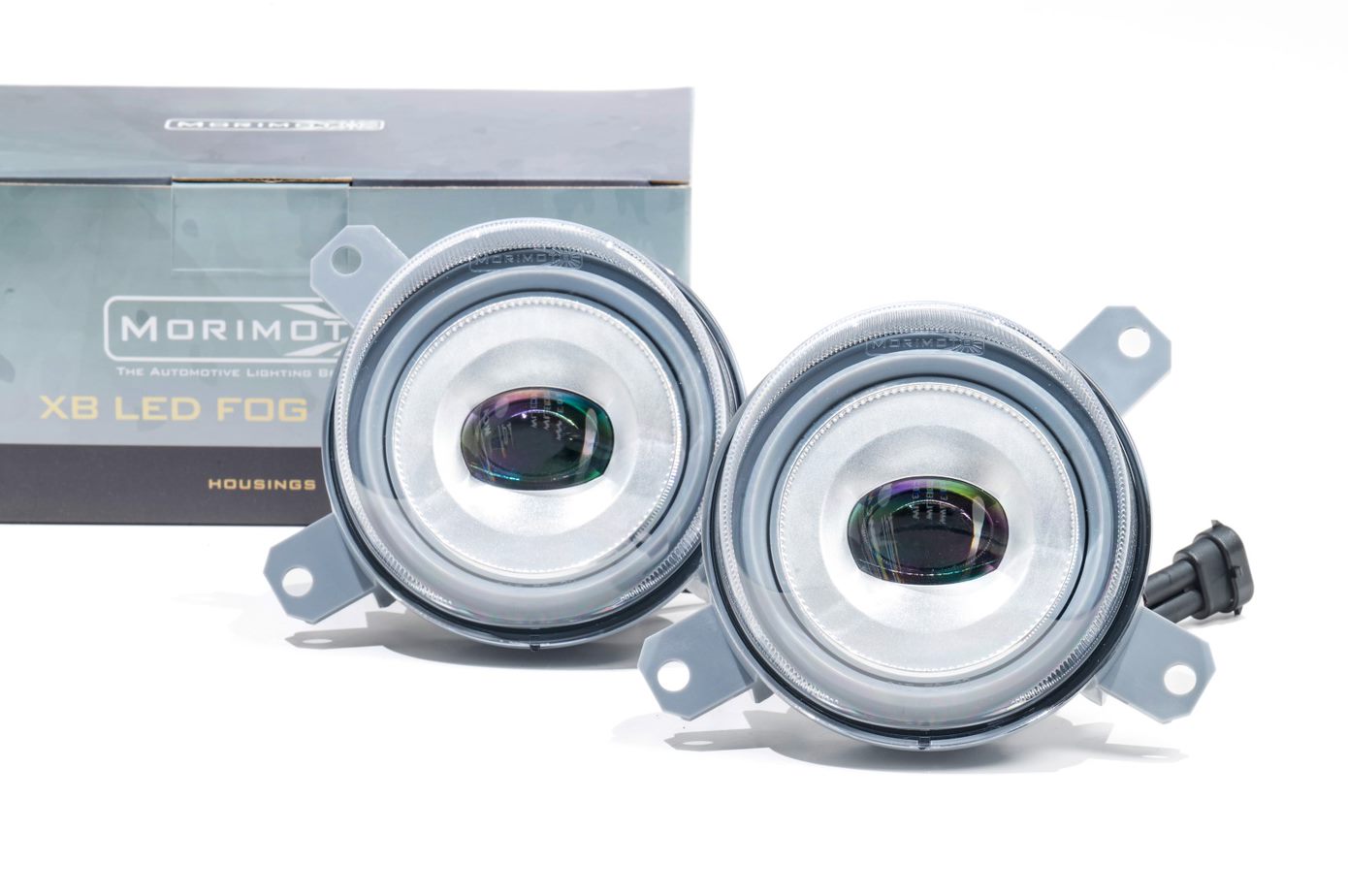 FERRARI F355 (95-98): MORIMOTO XB LED
Starting at $355
Discover the Retrofit Source Difference
At the Retrofit Source, we're more than just a retailer - we're your partners in illuminating your journey. With a deep-rooted passion for automotive lighting and a commitment to delivering only the best, we've established ourselves as a trusted authority in the industry.
Our team of experts is always ready to guide you. They're there for you whether you're a seasoned car enthusiast or just starting your journey in the world of automotive lighting. We believe in making lighting technology accessible to everyone, and we do this by providing detailed information, professional evaluations, and personalized advice.
Experience the Retrofit Source difference today and light up your drive like never before.