Labor Day is not just about honoring the hardworking individuals of our nation; it's also about rewarding yourself for the hard work you put in throughout the year. And what better way to treat yourself than by upgrading your ride? The Retrofit Source is here to make your Labor Day even more special with our exclusive sale!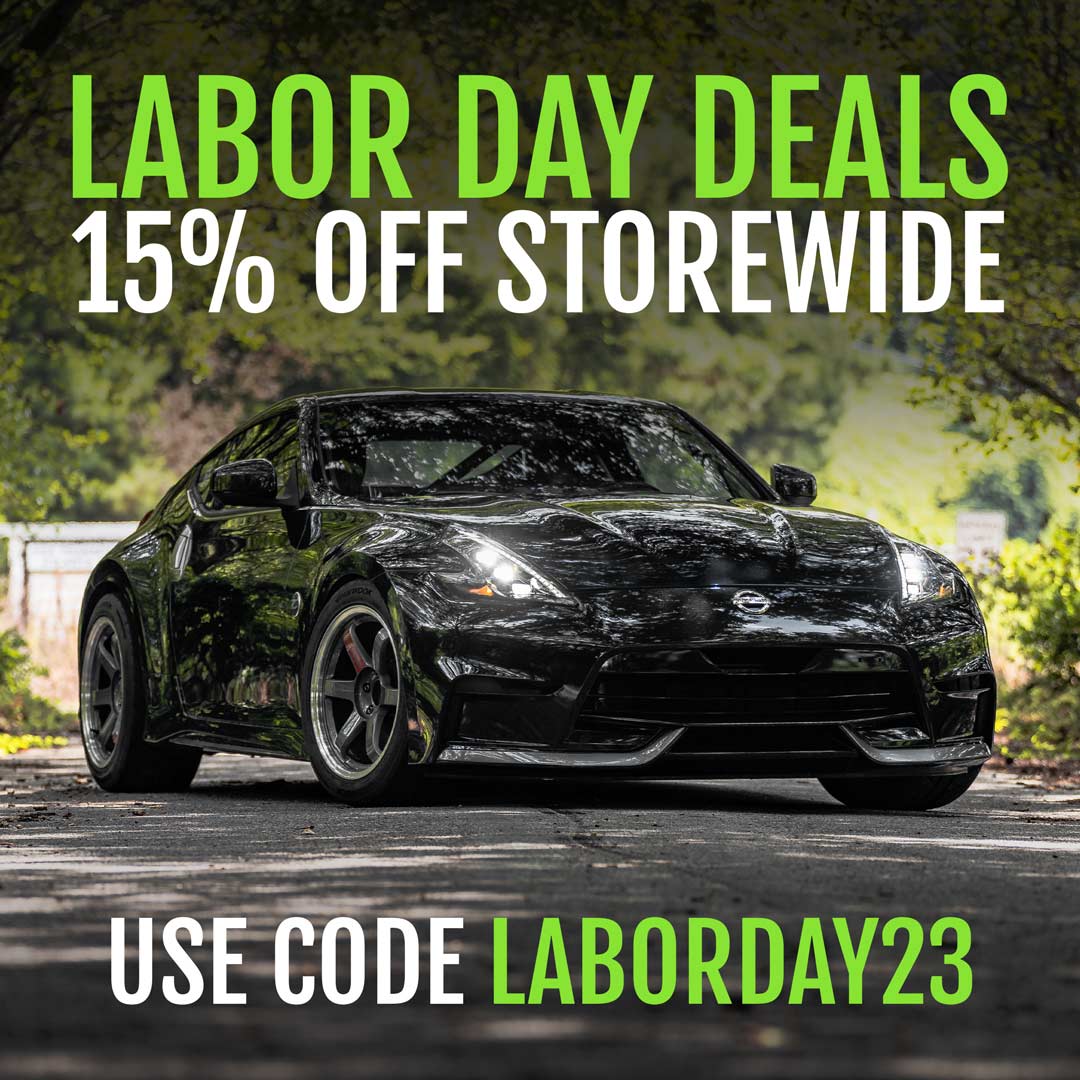 Shine Brighter with 15% Off!
This Labor Day, we're offering a fantastic 15% discount across most of our store. All you need to do is use the promo code LABORDAY23 at checkout, and you'll see the prices drop! Whether you've been eyeing those headlight assemblies or those sleek tail lights, now's the time to grab them.
What's the Offer?
Headlight Assemblies:

Upgrade your headlights and ensure you're seen, no matter how dark the road.

Tail Light Assemblies:

Add a touch of style and safety with our range of tail lights.

Off-Road Lights:

For the adventurers out there, these lights will ensure you never lose your way.

Headlight Retrofit Kits:

Tailored for those who want the best of both worlds.

3rd Brake Lights:

Safety meets style with these essential additions.

LED DRL Grilles:

Give your car that modern look it deserves.

HID Kits:

For those who demand nothing but the brightest lights.

Back Up Light Boost Bar:

Ensure you're always seen, even in reverse.
A Few Exclusions to Note
While we strive to offer the best deals on a wide range of products, there are a few exclusions to our Labor Day Sale:

Introducing: The Paid to Trade Program
Want to upgrade and get rewarded for it? Our Paid to Trade program is here to do just that!
How Does It Work?
Check Eligibility:

To avail the rebate, the Morimoto XB headlight housings you purchase from us must qualify for the program. Visit the Morimoto Paid to Trade site to check if you qualify. If you do, submit an application. And guess what? Even if you decide later on that you want to participate in the rebate program, you can still be eligible! Just drop an email to

benchmark@morimotolighting.com

.

Test Your New Lights:

After installing your new Morimoto headlights, ensure they're functioning as expected. We recommend using your new headlights for a few days to ensure you're completely satisfied and won't need your original assemblies.

Pack and Ship:

Inspect your original headlights for any defects. If they're in good shape, pack them in the same box your new lights came in, using the foam inserts. If they're damaged, they might be refused, and they won't be returned to you. We'll email you a pre-paid shipping label. Attach that to the box and drop it off at the shipping carrier. Just a heads-up: make sure to remove or cover the original shipping label on the box to avoid any shipping confusion.

Get Rewarded:

Once we receive and verify your stock lights, a check will be mailed to your shipping address. However, please note that sending in your headlights through the Paid to Trade program doesn't guarantee a rebate or the maximum amount applicable to your headlights. This deal is set in stone and non-negotiable. But don't worry, we'll keep you updated via person-to-person emails at each step, ensuring a smooth process.
Stay in the Loop with TRS Promotions!
Looking for more ways to save with TRS? You're in luck! If you're on the hunt for TRS promo codes, coupon codes, sweepstakes, giveaways, and contests, you've landed in the right spot. We pride ourselves on offering fantastic pricing on top automotive lighting brands. But if you keep an eye out here, you'll also discover deeper discounts and bonus giveaways from time to time. At TRS, we aim to make headlight and tail light upgrades not just accessible but also fun. That's why we roll out exciting discounts, headlight building competitions, shopping spree rebates, and even free gifts with purchases! Our promotions are ever-changing, so to ensure you don't miss out on any of these fantastic deals, join our mailing list.
For real-time updates and notifications on TRS promotions, give us a like and follow on Facebook. And if you're not yet a part of the largest lighting enthusiast group IN THE WORLD, it's time to change that. Join Headlight Junkies today! It's free and boasts the most current information on headlight and tail light installs. This group is a treasure trove of experienced builders, installers, and enthusiasts just like you. Dive into a world filled with custom headlight builds, queries from budding headlight builders, and exclusive promotions you won't find anywhere else. So, what are you waiting for? JOIN HEADLIGHT JUNKIES TODAY!
Wrapping Up
Your car is more than just a vehicle; it's a statement, a testament to your dedication and passion. So when it comes to lighting, why go for anything less than exceptional? With Retroquick Kits from The Retrofit Source, you're not just choosing lights; you're choosing an experience. Dive into our Labor Day Sale, explore the range, and light up your ride with The Retrofit Source. Remember, good things (and great sales) don't last forever. Grab your favorites before they're gone, and always check the exclusions to ensure your desired products are part of the sale!