Are you searching for top-quality fog-cutting lights for your Jeep JL/JT? Consider upgrading to the high-performance Morimoto 4Banger LED fog lights. In this article, we'll explore the reasons these 4Banger lighting units are the ultimate choice for your Jeep JL/JT.
Reasons to Choose Morimoto 4Banger LED Fog Lights for Your Jeep JL/J
T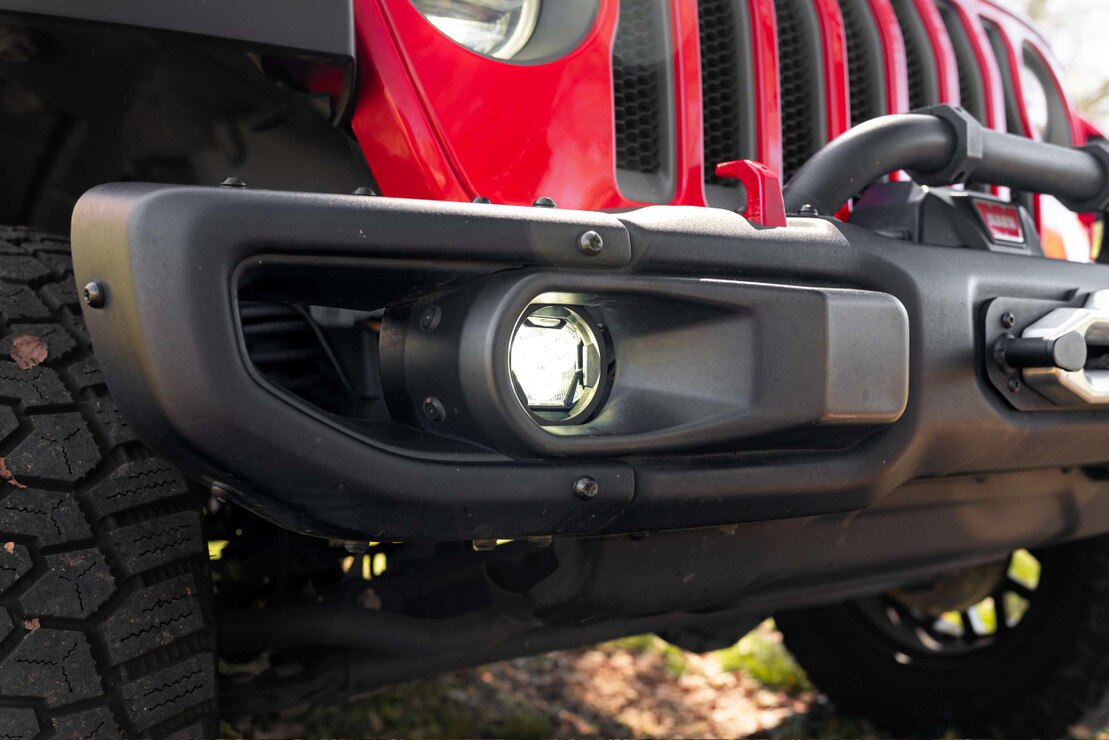 Custom Engineered for Jeep JL/JT
Morimoto engineers spent numerous hours in the garage, refining the design and fitment of the 4Banger brackets. The result is a set of fog light brackets specifically tailored for Wrangler JL or Gladiator JT owners, ensuring a perfect fit for your Jeep fog lights.
Hassle-Free Installation Process
The 4Banger LED fog lights are designed for bolt-on and plug-n-play installation with both factory plastic and factory steel bumpers. No modifications to your vehicle or wiring are necessary. Each kit includes the required hardware and high-quality wiring adapters to connect with your factory fog light harness.
Fully Adjustable Jeep Fog Ligh

ts
With +/- 6 degrees of vertical adjustability, you can control the aim of these powerful LED fog lights, ensuring the intensity is focused on the road ahead and not in the eyes of oncoming traffic.
Innovative Air-Cooled Design
The brackets include ductwork that actively cools the LED pods, enhancing lumen maintenance and eliminating heat-soak common in other LED pod fog light kits.
All-Weather Performance with 4Banger Fog Lights
Select between white-output and yellow-output versions. The white-output version provides all-around visibility, while the yellow-output version excels in rain, snow, or fog.
NCS Wide Beam for Enhanced Jeep Fog Lights
The NCS Wide Beam pattern features Nichia LEDs, offering superior vertical gradient control and meeting SAE F photometric standards for on-road fog light use. The NCS Wide beam is 14% brighter than its closest competitor while consuming 28% less power.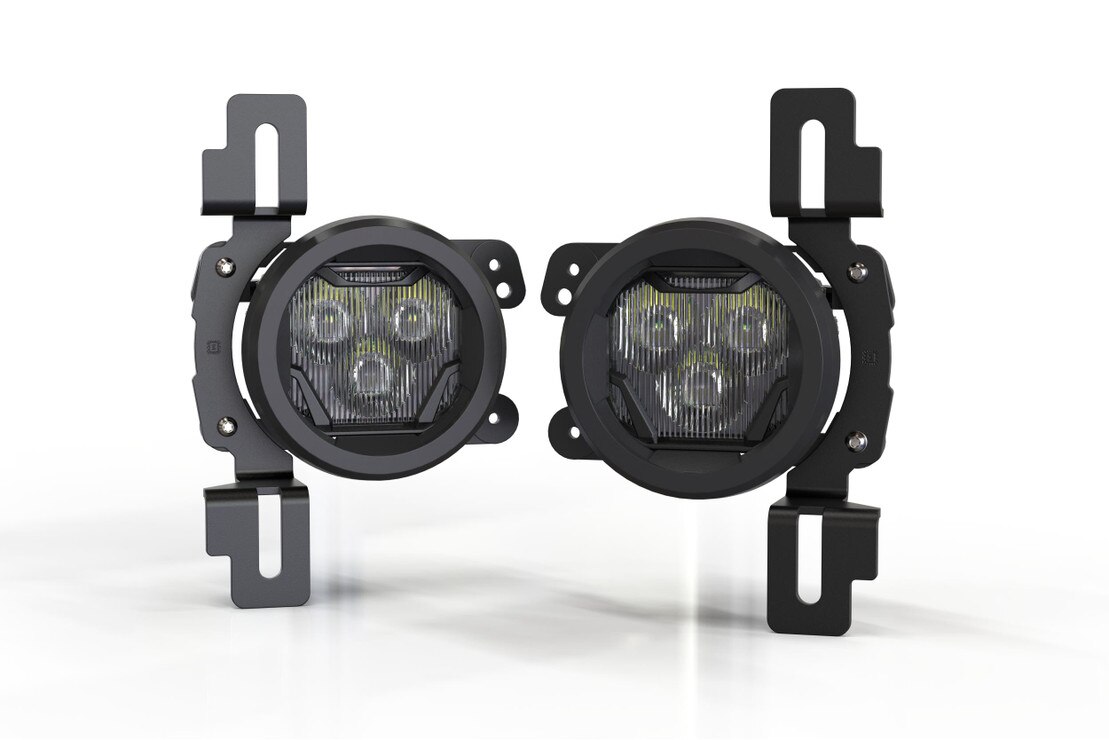 MORIMOTO 4BANGER LED FOG LIGHTS: JEEP JL / JT
Summing Up: Boost Your Jeep JL/JT Journey with Morimoto 4Banger LED Fog Lights
To wrap things up, the Morimoto 4Banger LED Fog Lights stand out as an extraordinary addition to your Jeep JL/JT. These fog lights are not just about visibility; they redefine your driving adventure. They offer ease of installation, adjustable intensity, and exceptional all-weather performance.
So why wait? Elevate your Jeep JL/JT's look and safety with Morimoto 4Banger LED Fog Lights. Because when it comes to your driving experience, there's no room for compromise. Light up your path today!